Be the change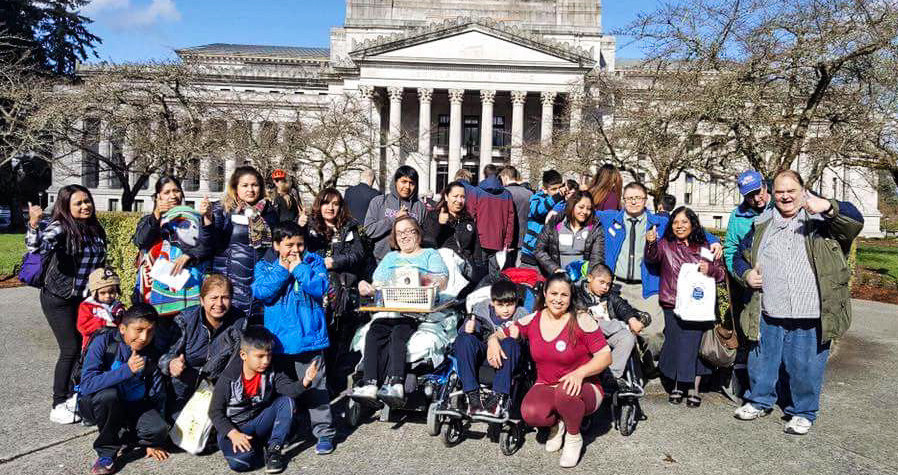 Your voice, your perspective, your ideas can make a difference.
At The Arc of King County, we teach civic engagement and leadership skills and connect people to opportunities so they can be the change they want to see.
We specialize in civil rights activism, grassroots advocacy, and policy leadership.
---
Our approach
We use a steps-to-inclusion framework, helping people move from being concerned about something, to being able to assess who to contact, what to ask for and how to influence. This involves a mix of workshops and interactive classes, and ongoing issue education through social media and workshops.
If you want to influence, you need to understand what is going on and feel confidant using your voice.
---
Our programs
Community Change Champions – A peer support group for activists. Led by and for people with developmental disabilities.
King County Parent and Family Coalition - a grassroots group grounded in learning and leadership around issues that affect people with developmental disabilities
Leadership Intensive - A cohort-style,10-month leadership development course for people with developmental disabilities, family members and allies. The current cohort is meeting September 2018 to June 2019. Class topics include:
Advocacy strategies
Disability pride and disability justice
Community organizing
The social safety net
Public policy and budgets,
The school system
The civil rights movement
Communication and presentation skills
The Inclusion Academy - A cohort-style leadership development program for parents of children ages to 0 to 5, with a special focus on the science of early childhood development and inclusive learning. This program is funded by the Best Starts for Kids Innovation Fund, Prenatal to 5 and is currently under construction! We hope to launch in fall of 2019.