Solutions for Peace at Home, with Sara Sanders Gardner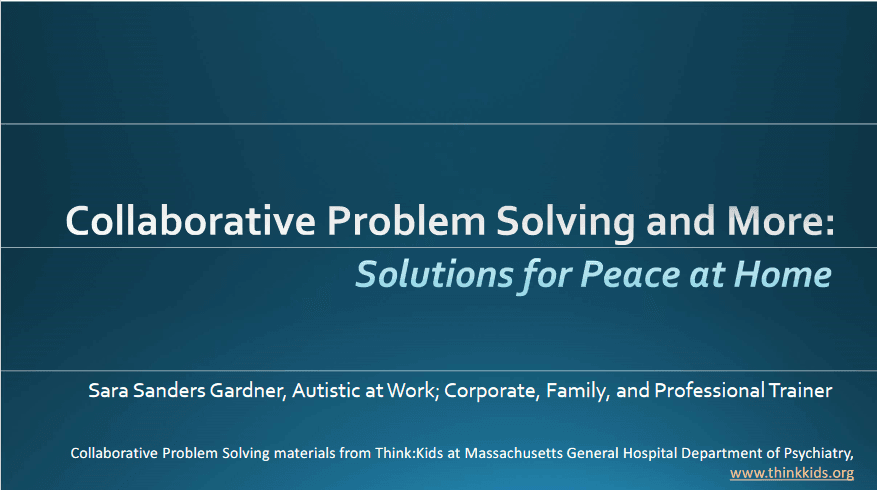 (Presented May 30, 2020)
Certified professional trainer Sara Sanders Gardner offers an introduction to Collaborative Problem Solving ®, a positive and proactive approach to behavior support.
This training covers topics including:
How to determine what's getting in the way of your child or a child you support
Why traditional behavior plans aren't working
Communication methods that will create solutions and foster self-efficacy
Common roadblocks and how to deal with them
How to help a child become a flexible, tolerant problem-solver
How Collaborative Problem Solving works to bring about neurobiological changes
Presenter Sara Sanders Gardner is the parent of a former "challenging" child and has been a professional trainer for 25 years, including working as a Certified Collaborative Problem Solving Trainer with Think:Kids for the past 7 years. Sara has taught classes to parents and educators with children encompassing a wide range of disabilities, as well as those with typically developing children. Sara is the Program Director for Bellevue College's Neurodiversity Navigators program, and also trains interviewers, managers, and colleagues for Microsoft's Autism Hiring Program.
For more information about the framework covered in this class, please visit https://thinkkids.org/