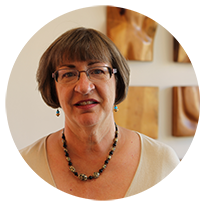 Becky Bisbee
Seattle Times (Retired)
Director since 2016
Becky Bisbee joined the board in 2016 after retiring from The Seattle Times, where she was the Business Editor for 16 years. She worked in a variety of reporting and editing positions at newspapers in Maryland, California and Texas before moving to Washington in 2000. 
Becky graduated with a bachelor of science degree in journalism from the University of Maryland. She served as The Arc board secretary from 2019-2021, and has been active on the Advocacy Committee. She also is a member of AtWork!'s board of directors. 
She lives in Bellevue with her husband and daughter, who has significant intellectual and developmental disabilities. Her son lives and works in the Bay Area of California. She enjoys bicycling, hiking, gardening and baking.