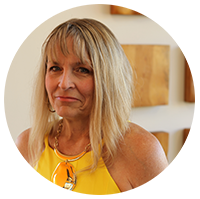 Stacia Irons
Wings for Autism® Program Manager
Director since 2012
As a parent of a daughter with developmental disabilities, Stacia Irons has over 21 years of experience advocating for individuals with disabilities and their rights within the educational and healthcare systems, and the community.
Stacia continues to make inclusion in the community and life a priority in the work that she does. She is currently the Wings for Autism® program manager, working in partnership with The Arc of King County, Alaska Airlines, Port of Seattle and TSA to open the world of travel to individuals with autism and their families. She is a member of the SEA Accessibility Advisory Committee at Seattle-Tacoma International Airport, advising on the new airport Sensory Room project, the Covid Social Story and several other disability-related issues at the airport.
Her community activism includes participation in the WA State DOH Vaccine Collaborative, representing the disability and aging community as we move through the pandemic. She is a founding member of the Seattle Sensory Garden project at Woodland Park Zoo; an inclusive garden space where people of all ages and abilities can experience nature through their senses in imaginative and therapeutic ways. As Co-President of the Special Education Advisory Committee in the Kent School District for over ten years and a HOPE mentor for the Epilepsy Foundation Northwest, she shared resources and knowledge gained from experience, navigating the educational and healthcare systems in the region.
Originally from Wisconsin, Stacia received a BS from the University of Wisconsin-Madison and an AAS in Apparel Design from the Fashion Institute of Technology in NYC. While in the industry, Stacia designed skiwear, sportswear, sweaters and accessories, and started an aerobic-wear company. In her free time, her passions include knitwear design, photography, cooking, and gardening.