Message from the Executive Director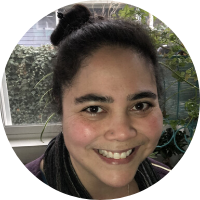 A Message from the Executive Director during COVID-19.
This is a troubling time for the developmental disability community.  The COVID-19 crisis has been a stark reminder of the fight needed to ensure people with disabilities and their families are truly afforded their human and civil rights.
While many things remain uncertain, please know that The Arc of King County is still here for you!  We continue to offer individualized consultation to access and navigate disability resources.  We are offering countless online events to help people connect with others.  We continue to support individuals and families struggling with housing instability to prevent homelessness.  Our Supported Living Team is working tirelessly to ensure participants get the care and support they need to remain healthy in their homes.  And, our Advocacy Team is tracking local, state, and federal policies to ensure our community can access much needed supports. 
We are also collecting stories and highlighting gaps to advocate for the DD community throughout this crisis.  Folks need access to PPE, care and support, food and basic supplies, meaningful activities, education, and more.  Please let us know what you need!
The Arc community has an incredible history of strength and resilience, even in difficult times.  We will get through this!  And, The Arc is fighting to ensure life after COVID-19 is even better for our community.
~Robin Tatsuda
Executive Director
The Arc of King County