Creating Connections:All About DDA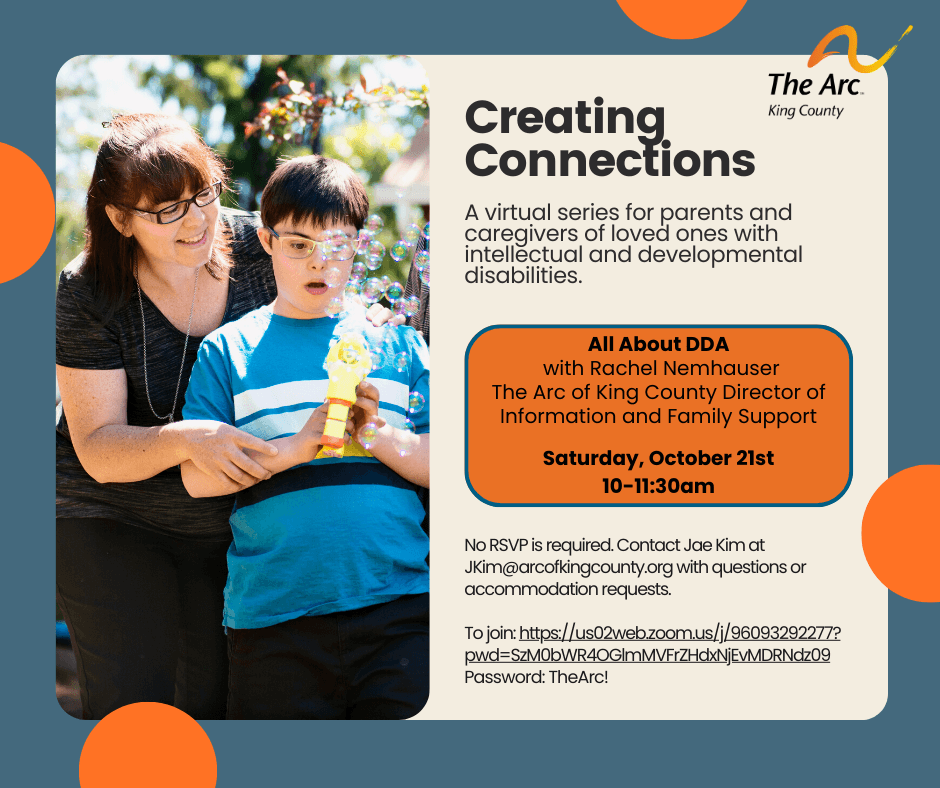 A virtual series for parents and caregivers of loved ones withi ntellectual and developmental disabilities, Saturdays from 10:00-11:30am via zoom.
All About DDA with Rachel Nemhauser The Arc of King County Director of Information and Family Support
No RSVP is required. Contact Jae Kim at JKim@arcofkingcounty.org with questions or accommodation requests.
To join:
https://us02web.zoom.us/j/96093292277?pwd=SzM0bWR4OGlmMVFrZHdxNjEvMDRNdz09
Password: TheArc!
(Image description: the flyer is blue with orange dots and black texts. It has a photo of a mom and a son watching bubbles coming out of the bubble machine.)