Thriving on Two Spectrums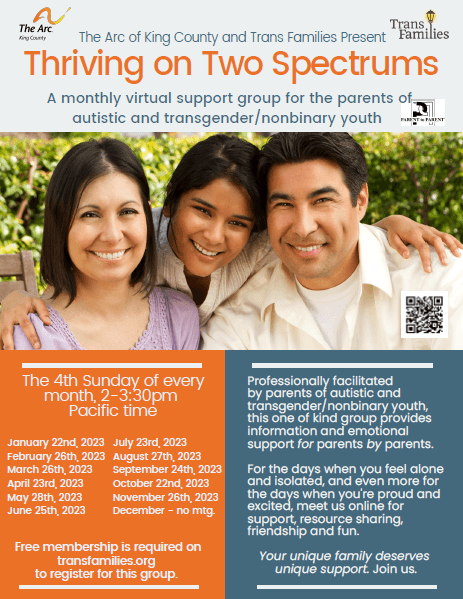 A monthly virtual support group for the parents of autistic and transgender/nonbinary youth
The 4th Sunday of every month, 2-3:30pm Pacific time
Free membership is required on transfamilies.org to register for this group.
Professionally facilitated by parents of autistic and transgender/nonbinary youth, this one of kind group provides information and emotional support for parents by parents. For the days when you feel alone and isolated, and even more for the days when you're proud and excited, meet us online for support, resource sharing, friendship and fun. Your unique family deserves unique support. Join us.
(Image description: The flyer is blue and orange with orange, blue, and white text. There is a photo of a family smiling.)