Creating Connections: What is Supported Living?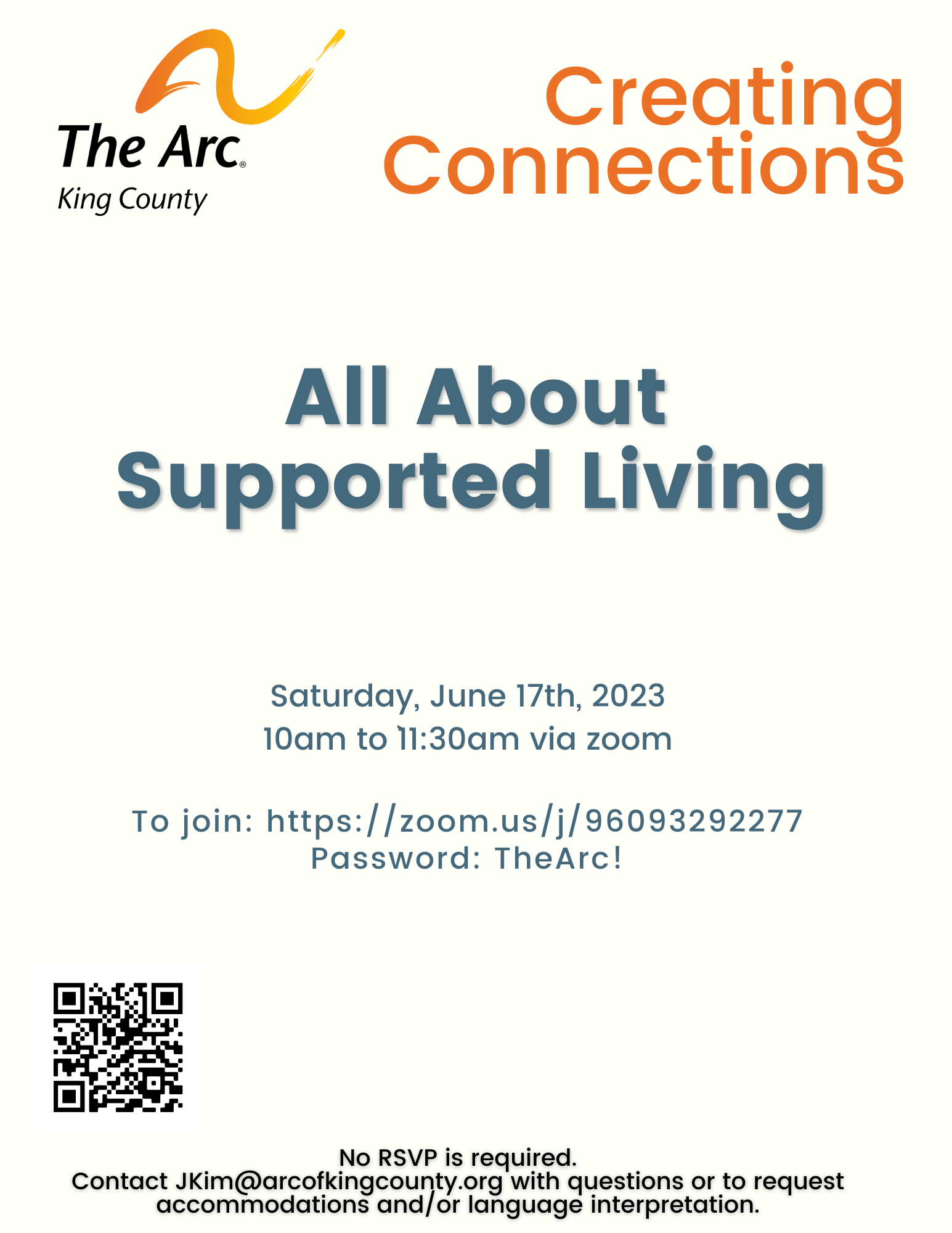 A VIRTUAL SERIES FOR PARENTS AND CAREGIVERS OF LOVED ONES WITH INTELLECTUAL AND DEVELOPMENTAL DISABILITIES.
Third Saturday of each month from 10am-11:30am via Zoom
What is Supported Living?
To Join: https://us02web.zoom.us/j/96093292277
PW: TheArc!
No RSVP is required. Contact Jae Kim at jkim@arcofkingcounty.org with questions, language interpretation, and accommodation requests.
(Image description: The Creating Connections flyer is an off-white background with blue, grey and orange text, and orange and yellow geometric shapes at the bottom of the page)