East King County: Parents of Adults with IDD Lets go Mall Walking!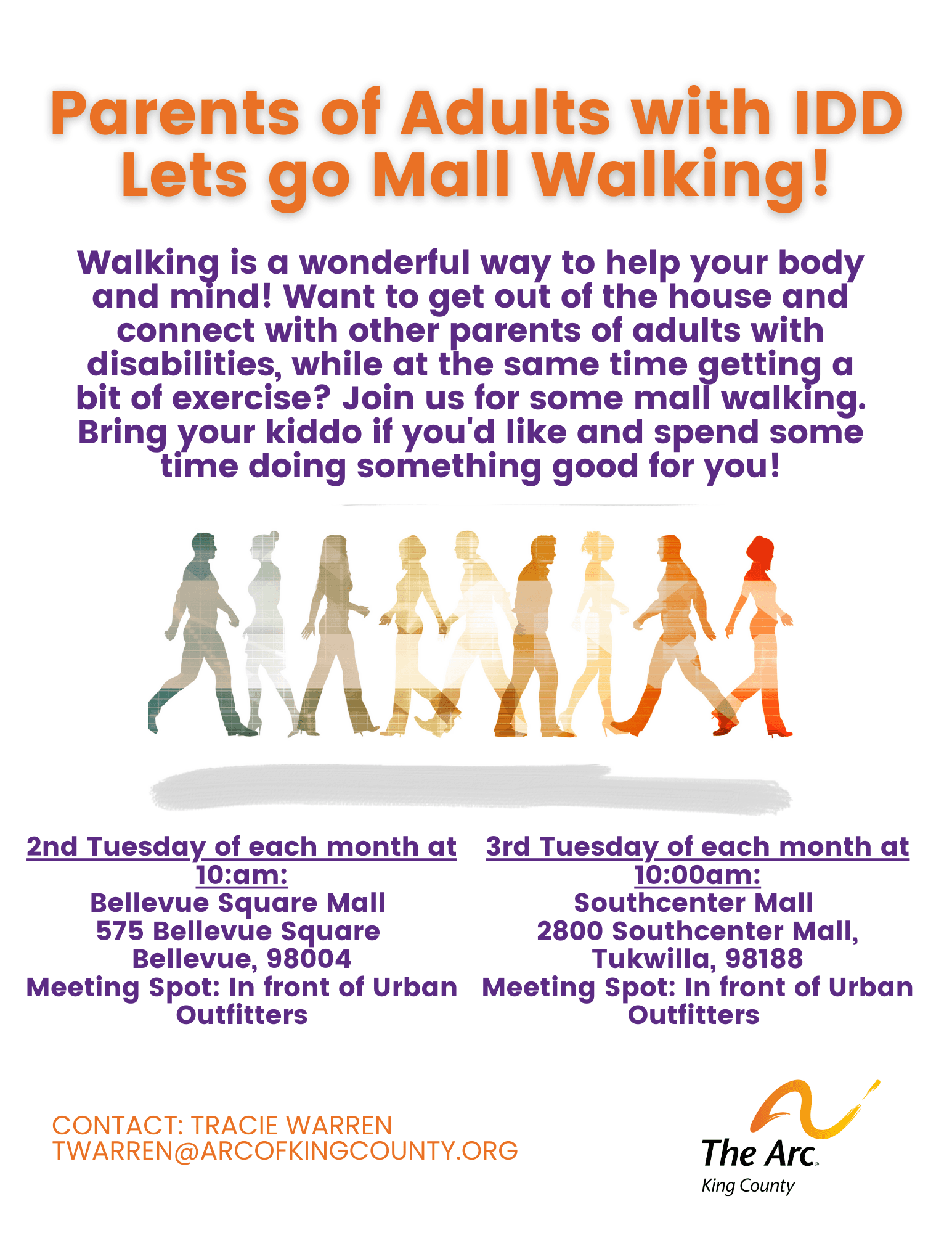 Walking is a wonderful way to help your body and mind! Want to get out of the house and connect with other parents of adults with disabilities, while at the same time getting a bit of exercise? Join us for some mall walking.
Bring your kiddo if you'd like and spend some time doing something good for you!
2nd Tuesday of each month at
10:00am:
Bellevue Square Mall
575 Bellevue Square
Bellevue, 98004
Meeting Spot: In front of Urban Outfitters
3rd Tuesday of each month at
10:00am:
Southcenter Mall
2800 Southcenter Mall,
Tukwilla, 98188
Meeting Spot: In front of Urban Outfitters
CONTACT: TRACIE WARREN
TWARREN@ARCOFKINGCOUNTY.ORG
(Image description: the flyer is white with purple and orange texts. There is a group of colorful people walking in row.)