In-Person: Silver Tsunami Support for Senior Parents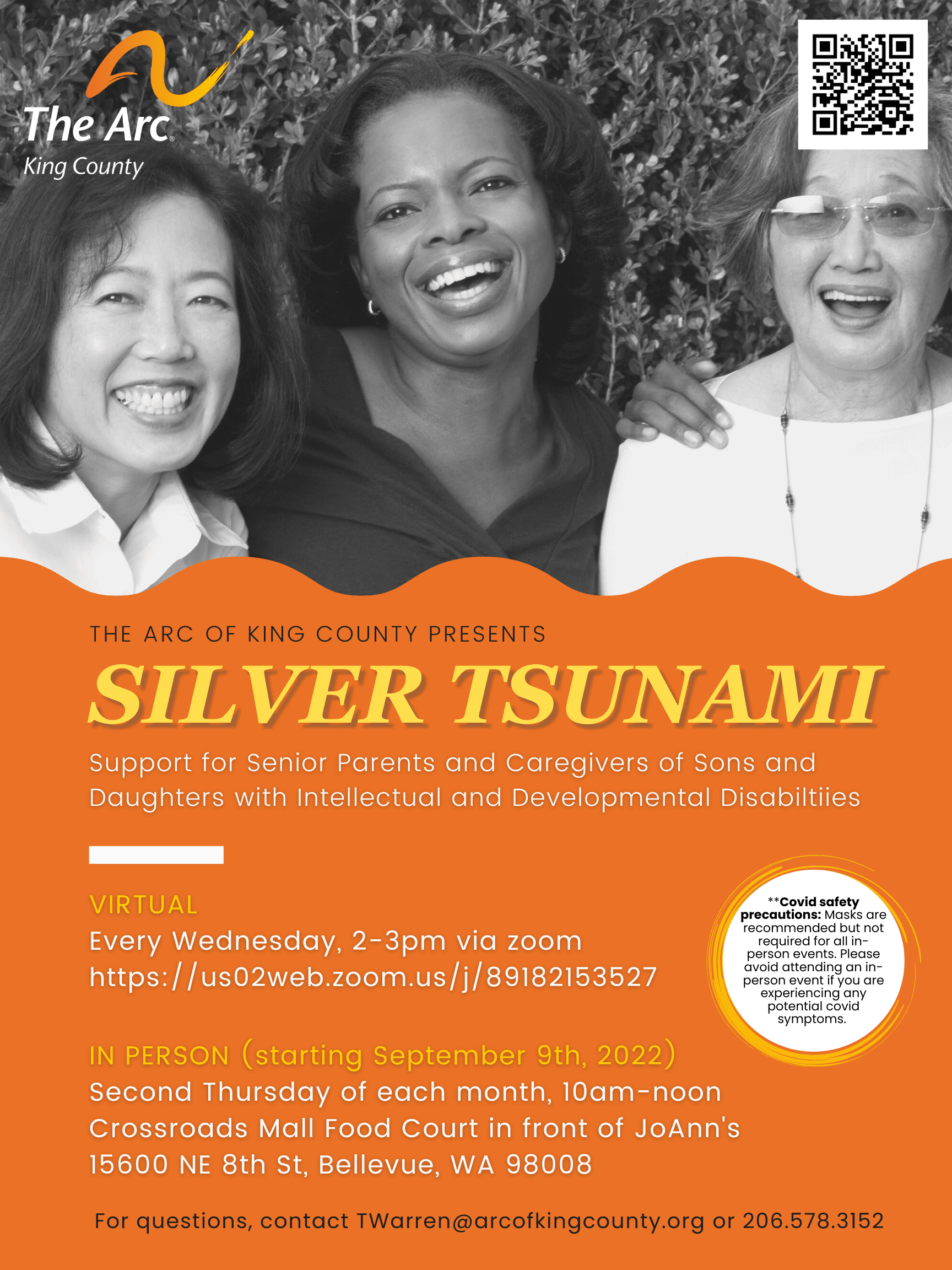 A variety of online support options for parents of people with intellectual and developmental disabilities in and around King County.
Virtual:
Every Wednesday, 2pm-3pm
https://us02web.zoom.us/j/89182153527
In-person (Starting September 9th, 2022):
Second Thursday of each month, 10am-12pm
Crossroads Mail Food Court in front of JoAnne's
15600 NE 8th St, Bellevue, WA 98008
**Covid safety precautions: Masks are recommended but not required for all in-person events. Please avoid attending an in-person event if you are experiencing any potential covid symptoms.
Sign-in information for all webinars can be found on our community calendar: https://arcofkingcounty.org/community-calendar.html
For questions, contact TWarren@arcofkingcounty.org or 206.578.3152
Para obtener información sobre los grupos de apoyo en español:
pgonzalez@arcofkingcounty.org
o (206) 829-7027
(Image description: The flyer is, orange, yellow and white texts. On the top, there is a gray photo of a diverse group of women smiling.)