African American Parent Connections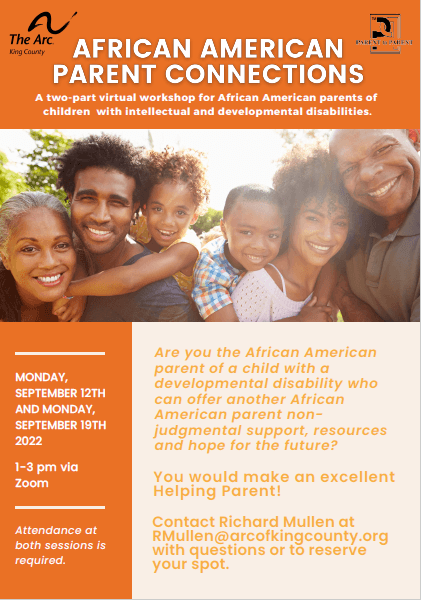 The Arc of King County and Parent to Parent present AFRICAN AMERICAN PARENT CONNECTIONS, a 2-part virtual workshop for African American parents of child with intellectual and developmental disabilities!
Monday, September 12th and Monday, September 19th, 2022, 1-3pm via zoom. (Attendance at both sessions is required.)
Are you the African American parent of a child with a developmental disability who can offer another African American parent non-judgmental support, resources and hope for the future?
You would make an excellent Helping Parent!
Contact Richard Mullen at RMullen@arcofkingcounty.org with questions and to reserve your spot.
(Image description: the flyer is orange and white with yellow and white texts. There is a photo of family smiling outside.)