Healthy Relationships Drop-in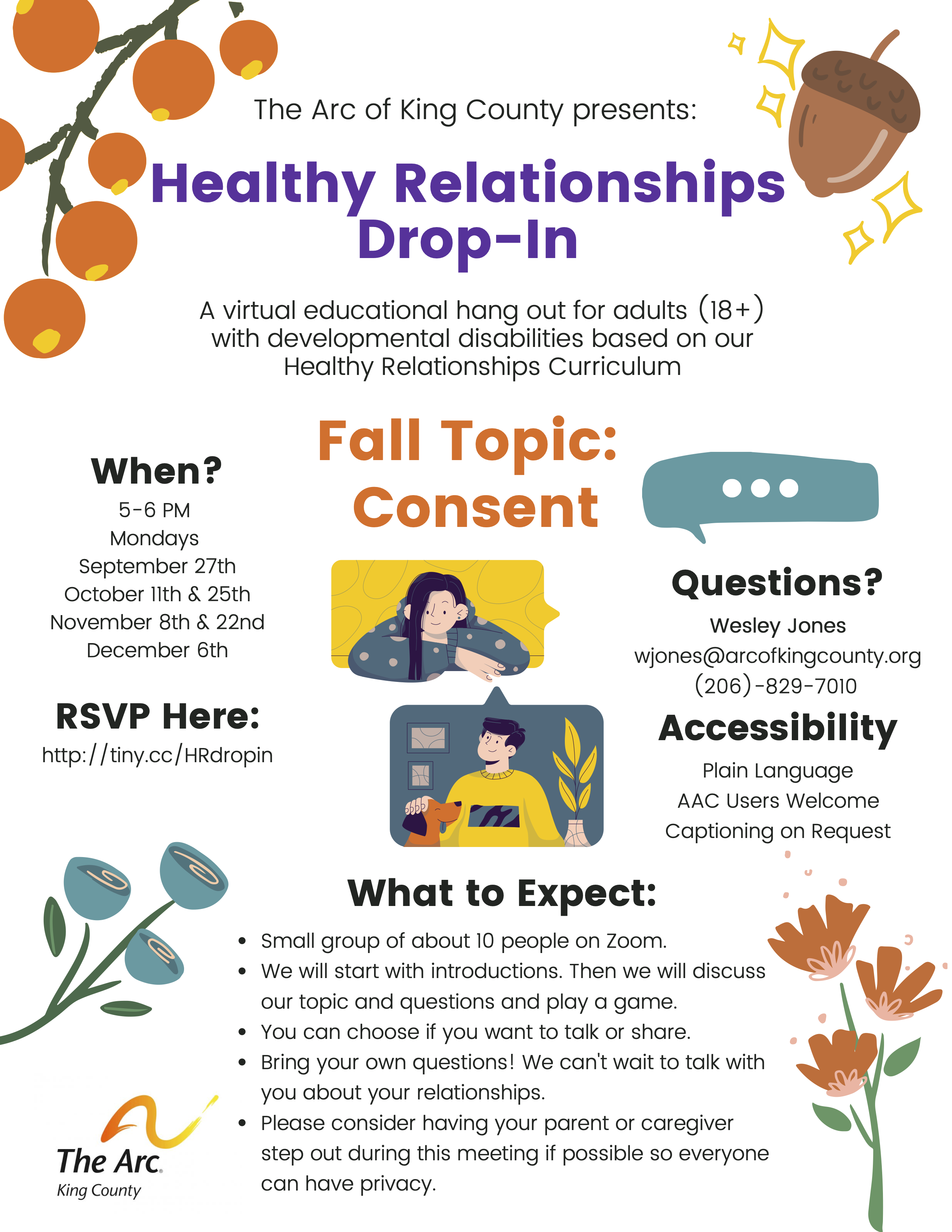 The Arc of King County presents Healthy Relationships Drop-In!
A virtual educational hang out for adults (18+) with developmental disabilities based on our Healthy Relationships Curriculum
Fall Topic: Consent
When?
5-6 PM Mondays
September 27th
October 11th and 25th
November 1st, 15th, and 29th
December 13th
RSVP Here: http://tiny.cc/HRdropin
Questions?
Wesley Jones, MSW
wjones@arcofkingcounty.org
(206) 829-7010
Accessibility: Plain Language, AAC Users Welcome, Captioning on Request
What to Expect:
• Small group of about 10 people on Zoom.
• We will start with introductions. Then we will discuss our topic and questions and play a game.
• You can choose if you want to talk or share.
• Bring your own questions! We can't wait to talk with you about your relationships.
• Please consider having your parent or caregiver step out during this meeting if possible so everyone can have privacy.
(Image Description: A flyer with text and a cartoon acorn, berries, and flowers around the edge and two people in chat bubbles looking at each other in the middle.)