Fall Social: A Season-Long Virtual Inclusion Festival!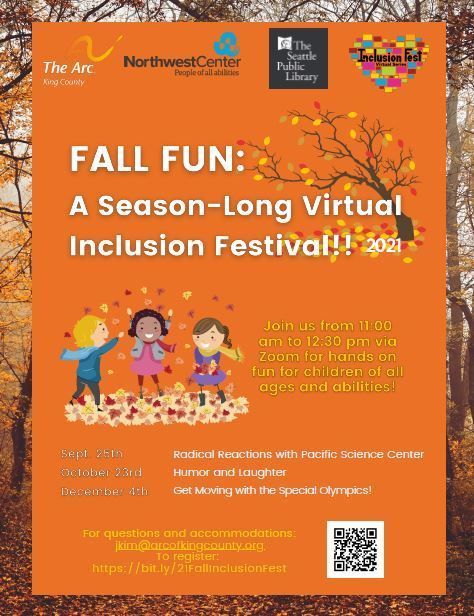 Join us from 11am to 12:30 pm on the fourth Saturday of every month via zoom for yoga, cooking, crafts, sports, and other hands on fun for children of all ages and abilities!
Sept 25th: Radical Reactions with Pacific Science Center
Oct 23rd: Humor and Laughter
Dec 4th: Get Moving with the Special Olympics!
For questions and accommodations: jkim@arcofkingcounty.org
To register: https://bit.ly/21FallInclusionFest
(Image description: The flyer is a large orange box over a background photo of a forest in the autumn. There is a drawing of a tree losing its leaves, and another drawing of three children playing outside in a pile of fallen leaves.)