Spooktacular Soiree 2021: A night of tricks & treats for adults with I/DD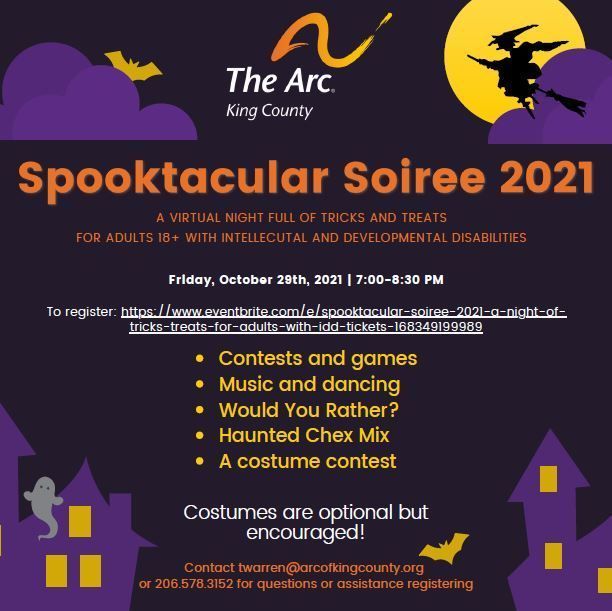 A virtual night full of tricks and treats for Adults 18+ with intellectual and developmental disabilities!
Join us for a Halloween Party!
Contests and games
Music and dancing
Would You Rather?
Haunted Chex Mix
A costume contest!
Costumes are optional but encouraged!
To register: https://www.eventbrite.com/e/spooktacular-soiree-2021-a-night-oftricks-treats-for-adults-with-idd-tickets-168349199989
Contact twarren@arcofkingcounty.org or 206.578.3152 for questions or assistance registering
(Image description: The flyer is dark purple with orange, white, and yellow. Right upper corner has a bright yellow moon and a witch is flying on the broom. The witch is wearing a hat and all-black outfit. The both sides of the flyer have a purple cloud. Two yellow bats are flying around. Under the sky, there are two purple houses with three yellow windows on them. A ghost is floating around on left side.)