Wednesday Webinars: INTELLECTUAL DISABILITY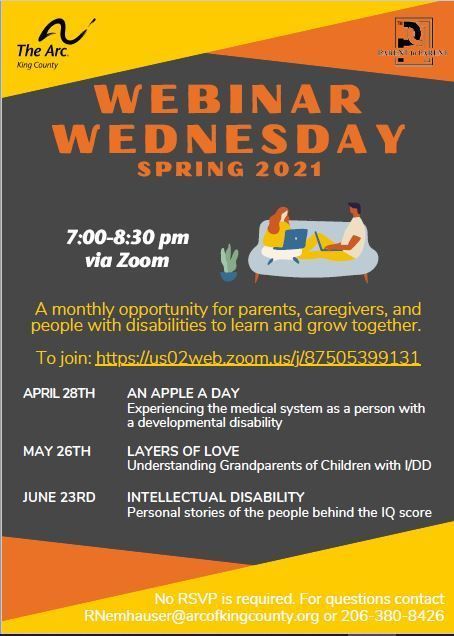 A monthly opportunity for parents, caregivers, and people with disabilities to learn and grow together.
To join: https://us02web.zoom.us/j/87505399131
April 28th: AN APPLE A DAY - Experiencing the medical system as a person with a developmental disability
May 26th: LAYERS OF LOVE - Understanding Grandparents of Children with I/DD
June 23rd: INTELLECTUAL DISABILITY - Personal stories of the people behind the IQ score
Contact Rachel Nemhauser at RNemhauser@arcofkingcounty.org or (206)829-7046 with questions, or for assistance joining the meeting. Looking forward to seeing you there!