Autism Exchange - Sexuality and Dating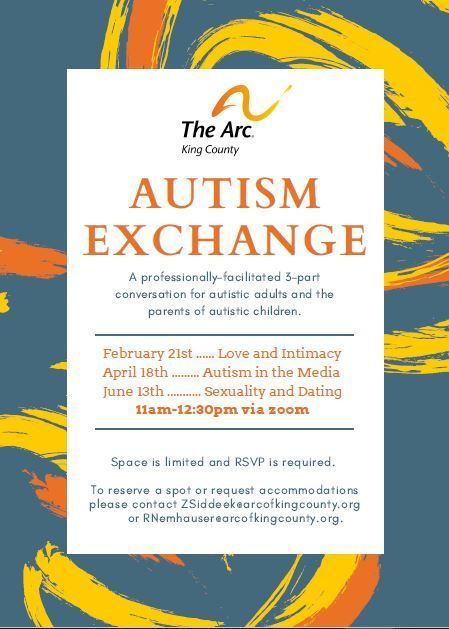 A professionally-facilitated 3-partconversation for autistic adults and the parents of autistic children.
February 21st ...... Love and Intimacy
April 18th ......... Autism in the Media
June 13th ........... Sexuality and Dating
Space is limited and RSVP is required.
To reserve a spot or request accommodationsplease contact ZSiddeek@arcofkingcounty.org
or RNemhauser@arcofkingcounty.org.