Indian Parent and Caregiver Connections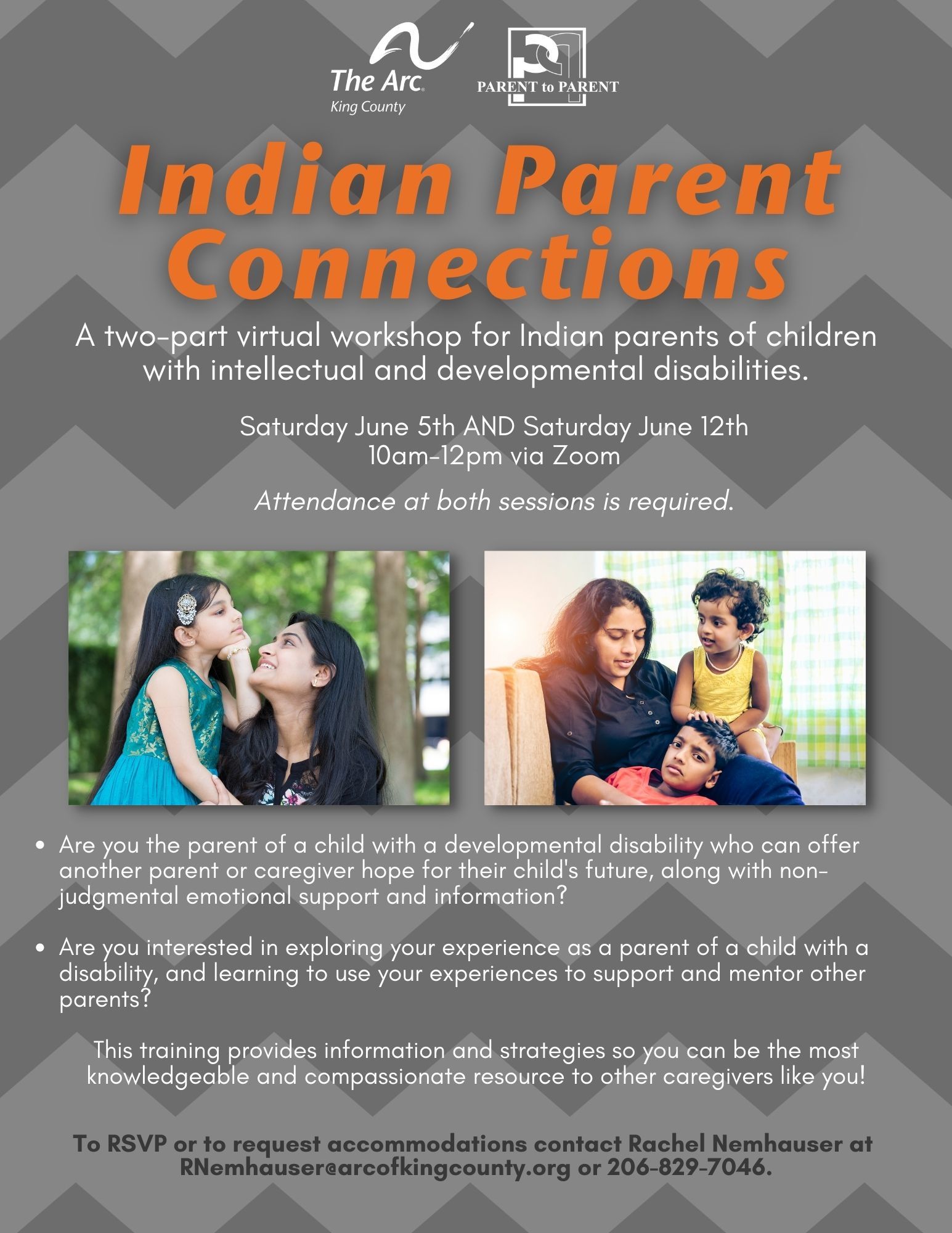 A two-part virtual workshop for Indian parents of children with intellectual and developmental disabilities.
Saturday June 5th AND Saturday June 12th
10am-12pm via Zoom
Attendance at both sessions is required.
Are you the parent of a child with a developmental disability who can offer another parent or caregiver hope for their child's future, along with nonjudgmental emotional support and information?
Are you interested in exploring your experience as a parent of a child with a disability, and learning to use your experiences to support and mentor other parents?
This training provides information and strategies so you can be the most knowledgeable and compassionate resource to other caregivers like you!
To RSVP or to request accommodations contact Rachel Nemhauser at RNemhauser@arcofkingcounty.org or 206-829-7046.
(Image description: the left side has a picture of a mom looking upper at her daughter. The right side has a picture of a mom with her son and daughter.)