Legislative briefings for DD advocates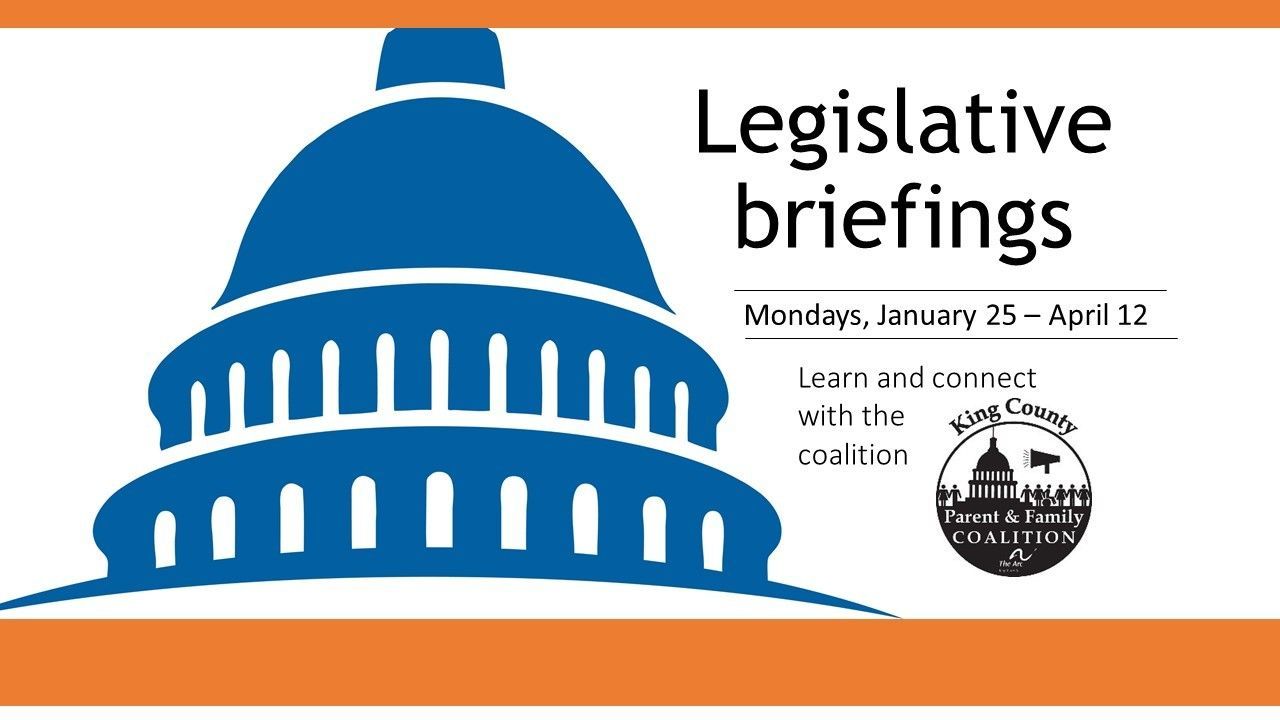 State budget, education, housing, health care, and DD supports … There's a lot in play that affects your life. Learn and connect with the King County Parent and Family coalition at weekly legislative updates during the state legislative session. We'll go over bills and hearings and give you a chance to network with other developmental disability advocates.
Mondays from 7 pm to 8:30 pm, January 25 through April 12.
Registration is required; Zoom link will be emailed when you register.
The King County Parent and Family Coalition protects and promotes the rights of people with intellectual and developmental disabilities. It is a program of The Arc of King County and is part of the Washington State Parent and Family Coalitions.