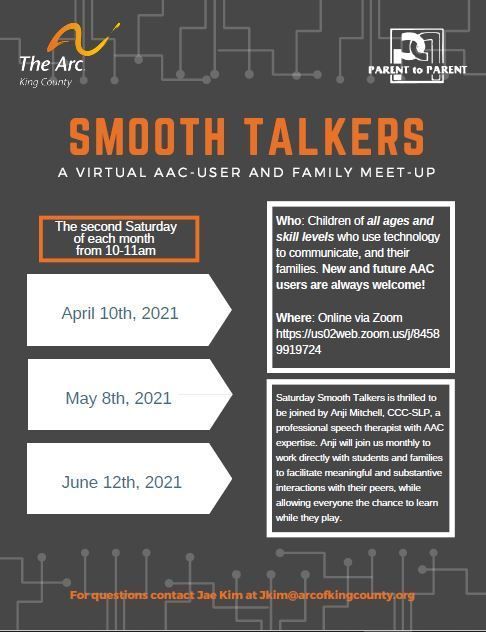 Join our Saturday Smooth Talkers on Saturdays from 10am to 11am! Children of all ages and skill levels who use technology to communicate, and their families are welcome! New and future AAC users are always welcome!
Click the link below to join in:
https://us02web.zoom.us/j/84589919724
If you are unfamiliar with Zoom or need technical assistance, please reach out for help!
For questions or to RSVP contact
Jae Kim, MSW at jkim@arcofkingcounty.org or 206-829-7013,