Virtual Advocacy Days - Equity & Diversity: Justice Reforms & Community Services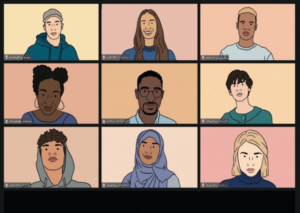 We need to ensure that justice and equity in services is a right afforded to everyone. People of color or of indigenous backgrounds, immigrants or LGBTQ+ (Lesbian, Gay, Bi-sexual, Trans, Queer or other identities) experience racism and other systemic discrimination, especially when those identities intersect with disabilities Our state has passed legislation to work on justice reform, but much remains to be done in areas such as schools, disability services, mental health needs, housing supports and more.
Join advocates in educating legislators about equitable community services.
Advocacy Days, part of The Arc's Advocacy Partnership Project, are held during each legislative session to involve self-advocates and families in the legislative process, giving them opportunities to make their voices heard by their legislators, and to have an impact on policy and budget legislation that affects the services and supports available to them.
Advocacy Days start with a morning briefing to learn about relevant legislation. Advocates are the urged to meet (or email, or call!) with the legislators about the day's topic.
If you would like support contacting your legislator, please reach out to Eric Warwick, ewarwick@arcofkingcounty.org