Virtual Advocacy Days - April is Autism Awareness, Acceptance & Appreciation Month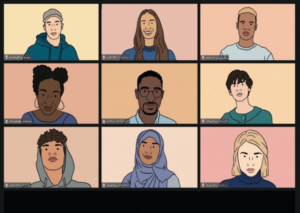 On December 18, 2007, the United Nations declared April 2nd to be World Autism Awareness Day, to be observed every year. In 1970, the Autism Society began spreading awareness about autism in the month of April and it is now recognized nationally. It is not enough to be aware of what autism is. We need to be accepting of the many gift autistic people have to share and appreciate the diversity they bring.
Join advocates in educating legislators about autiism appreciation.
Advocacy Days, part of The Arc's Advocacy Partnership Project, are held during each legislative session to involve self-advocates and families in the legislative process, giving them opportunities to make their voices heard by their legislators, and to have an impact on policy and budget legislation that affects the services and supports available to them.
Advocacy Days start with a morning briefing to learn about relevant legislation. Advocates are the urged to meet (or email, or call!) with the legislators about the day's topic.
If you would like support contacting your legislator, please reach out to Eric Warwick, ewarwick@arcofkingcounty.org