Wednesday Webinars: PARENTING WHILE DISABLED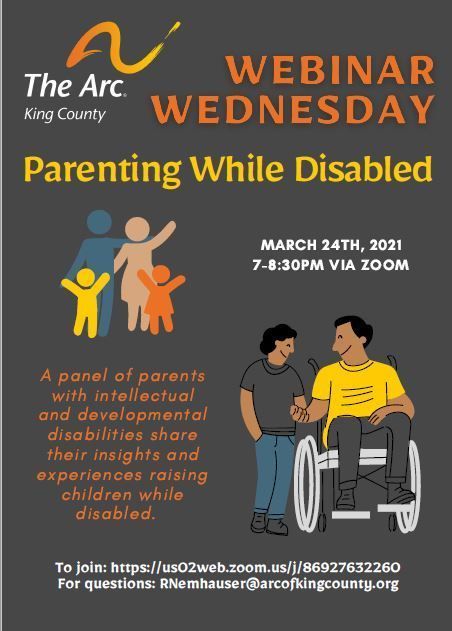 A monthly opportunity for parents, caregivers, and people with disabilities to learn and grow together.
To join: https://us02web.zoom.us/j/86927632260
Topic: PARENTING WHILE DISABLED
A panel of parents with intellectual and developmental disabilities share their insights and experiences raising children while disabled.
Contact Rachel Nemhauser at RNemhauser@arcofkingcounty.org or (206)829-7046 with questions, or for assistance joining the meeting. Looking forward to seeing you there!