Virtual Advocacy Days - No Cuts!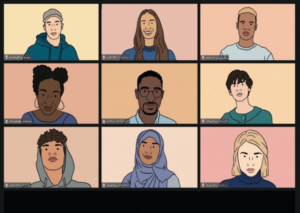 Creating a balanced budget is the one thing legislators are required to do during this legislative session. With many new legislators, it is important that you educate yours about the needs of people with DD. Because COVID-19 has created such an economic catastrophe in our state, revenues are woefully short of what is needed to keep current programs going in this biennial budget. Learn what services and supports are proposed for cuts or increases, and what you can do to help.
Then Join advocates in asking legislators to ensure people with DD get the support they need.
Advocacy Days, part of The Arc's Advocacy Partnership Project, are held during each legislative session to involve self-advocates and families in the legislative process, giving them opportunities to make their voices heard by their legislators, and to have an impact on policy and budget legislation that affects the services and supports available to them.
Advocacy Days start with a morning briefing to learn about relevant legislation. Advocates are the urged to meet (or email, or call!) with the legislators about the day's topic.
If you would like support contacting your legislator, please reach out to Eric Warwick, ewarwick@arcofkingcounty.org