Creating Connections: SSI: Understanding Social Security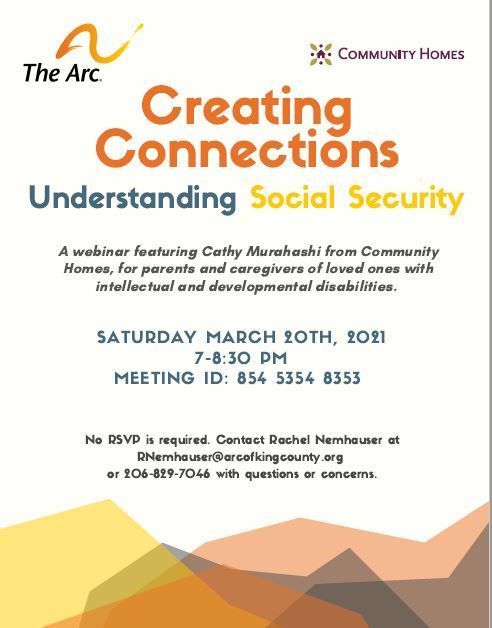 Understanding Social Security Creating Connections
A webinar featuring Cathy Murahashi from Community Homes, for parents and caregivers of loved ones with intellectual and developmental disabilities.
MEETING ID: 854 5354 8353
No RSVP is required. Contact Rachel Nemhauser at RNemhauser@arcofkingcounty.org or 206-829-7046 with questions or concerns.