Virtual Advocacy Days - Nothing About Us, Without Us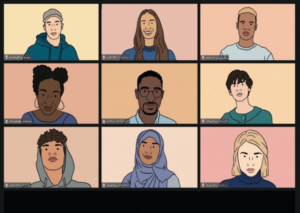 The last few years have seen the legislature convene work groups about developmental disabilities, but without representation of the self-advocates that the work group outcomes would affect. Last year a report to the legislature proposed to build a new nursing facility on the grounds of Fircrest, something self-advocates strongly oppose! Learn about the push to change this inequity and give people with DD a voice where it matters most.
Then Join advocates in asking legislators to ensure nothing about us without us going forward.
Advocacy Days, part of The Arc's Advocacy Partnership Project, are held during each legislative session to involve self-advocates and families in the legislative process, giving them opportunities to make their voices heard by their legislators, and to have an impact on policy and budget legislation that affects the services and supports available to them.
Advocacy Days start with a morning briefing to learn about relevant legislation. Advocates are the urged to meet (or email, or call!) with the legislators about the day's topic.
If you would like support contacting your legislator, please reach out to Eric Warwick, ewarwick@arcofkingcounty.org