Virtual Advocacy Days - Rights and Protections: No New Institutions!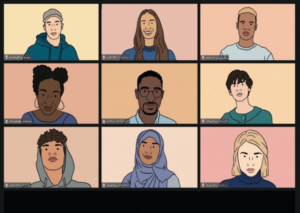 Two years ago, a Ruckelshaus workgroup was charged with creating a plan for the future of our state's institutions for people with I/DD (called RHCs, short for Residential Habilitation Centers). Although the plan would downsize and close our RHCs, it also would build a new 120 bed nursing facility on the grounds of one of the RHCs, Fircrest. We do not want to build new institutions!
Join advocates in asking legislators to build up community supports, including smaller, more appropriate nursing facilities throughout the state.
Advocacy Days, part of The Arc's Advocacy Partnership Project, are held during each legislative session to involve self-advocates and families in the legislative process, giving them opportunities to make their voices heard by their legislators, and to have an impact on policy and budget legislation that affects the services and supports available to them.
Advocacy Days start with a morning briefing to learn about relevant legislation. Advocates are the urged to meet (or email, or call!) with the legislators about the day's topic.
If you would like support contacting your legislator, please reach out to Eric Warwick, ewarwick@arcofkingcounty.org