Work out with The Arc of King County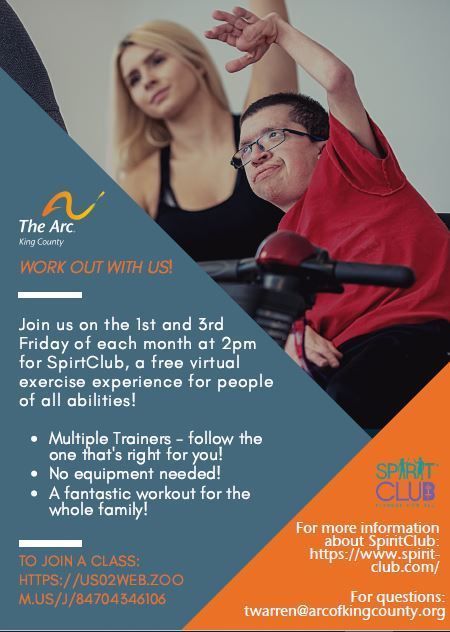 Join The Arc of King County on the 1st and 3rd Friday of each month at 2pm for SPIRIT-CLUB, a FREE virtual exercise experience for people of all abilities! Our first class is this Friday, January 8th!
*Multiple Trainers - follow the one that's right for you!
*No equipment needed!
*A fantastic workout for the whole family!
To join a class: https://us02web.zoom.us/j/84704346106
For more information about SpiritClub: https://www.spirit-club.com/
For questions: twarren@arcofkingcounty.org