Virtual Coffee and Conversation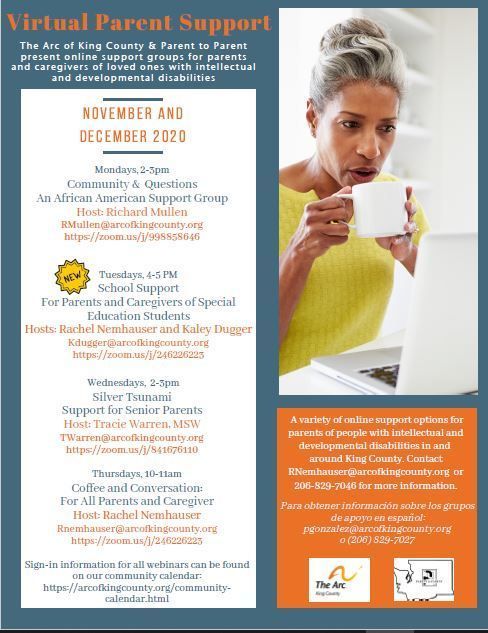 Coffee and Conversation is going virtual! Join us every Thursday from 10-11 am this month ONLINE for an opportunity to meet and chat with other parents raising sons and daughters with developmental disabilities in King County!
Below you will find all the information to join the meeting online. Please don't hesitate to reach out ahead of time if you want to learn more about webinars, or if you need assistance figuring out how to participate (RNemhauser@arcofkingcounty.org/206-829-7046). We'd really love to have you join us!
Join Zoom Meeting
https://zoom.us/j/246226223