Thriving on Two Spectrums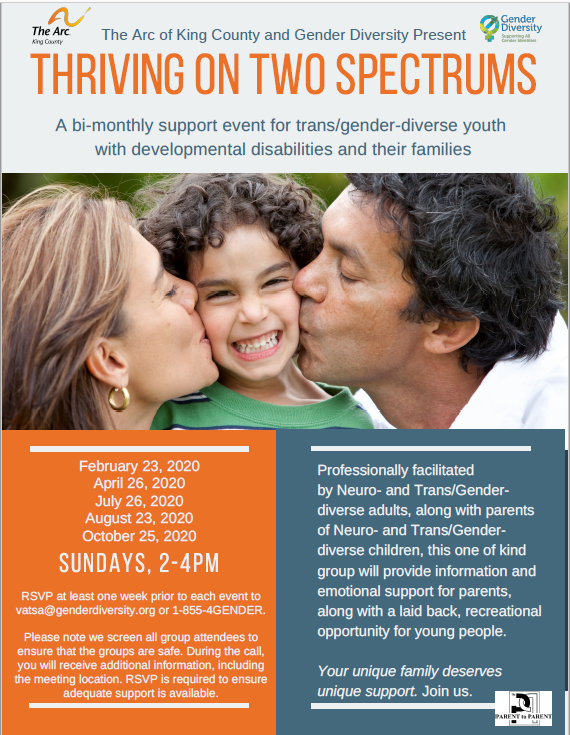 Parents of transgender and gender-diverse kids (of all ages) who are also neuro-diverse, gather to learn, talk, laugh, and share insights on caring for and raising their kids. The parent discussion is facilitated by trained moderators from both Arc of King County and Gender Diversity.
Concurrently, kids who are neuro- and trans/gender-diverse meet in a neighboring room for facilitated activities like video games, board games, chatting, or hanging out on an exercise ball. Professionally facilitated by neuro- and gender-diverse adults and parents.
RSVP at least one week prior to each event to vatsa@genderdiversity.org or 1-855-4GENDER.
Please note we screen all group attendees to ensure that the groups are safe. During the call, you will receive additional information, including the meeting location. RSVP is required to ensure adequate support is available.