Wednesday Webinars: Dual Diagnosis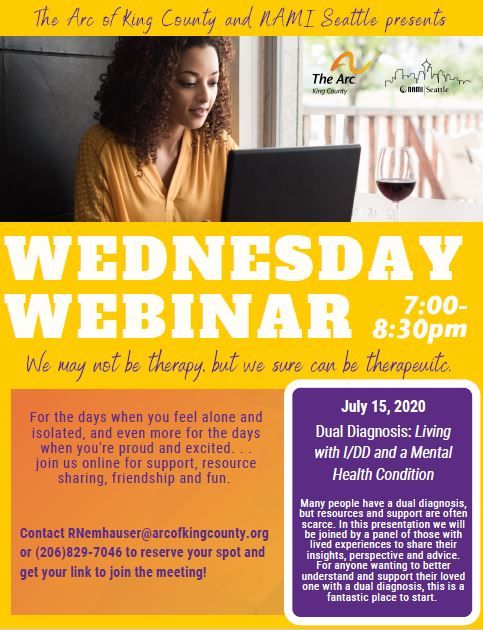 We may not be therapy, but we sure can be therapeuitc.
For the days when you feel alone and isolated, and even more for the days when you're proud and excited. . . join us online for support, resource sharing, friendship and fun.
Topic: Dual Diagnosis: Living with I/DD and a Mental Health Condition
Many people have a dual diagnosis, but resources and support are often scarce. In this presentation we will be joined by a panel of those with lived experiences to share their insights, perspective and advice. For anyone wanting to better understand and support their loved one with a dual diagnosis, this is a fantastic place to start.
Contact RNemhauser@arcofkingcounty.org or (206)829-7046 to reserve your spot and get your link to join the meeting!