Wednesday Webinars - Friends Forever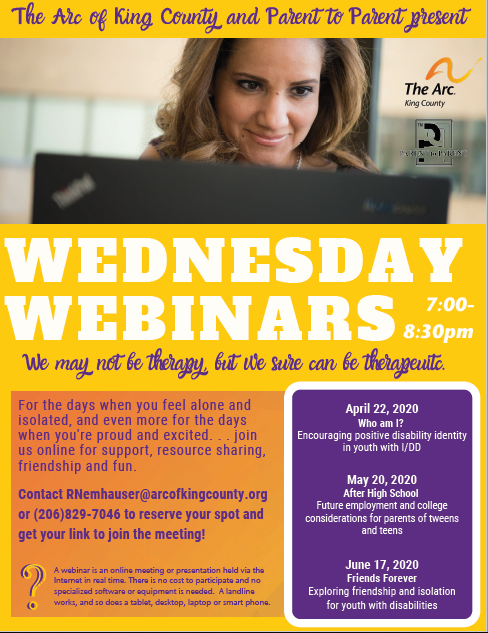 We may not be therapy, but we sure can be therapeuitc.
For the days when you feel alone and isolated, and even more for the days when you're proud and excited. . . join us online for support, resource sharing, friendship and fun.
Topic: Friends Forever
Contact RNemhauser@arcofkingcounty.org or (206)829-7046 to reserve your spot and get your link to join the meeting!