Ask an Ombuds OEO Lunchtime Webinar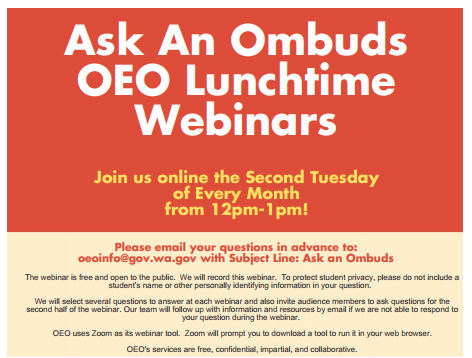 The webinar is free and open to the public. We will record this webinar. To protect student privacy, please do not include a
student's name or other personally identifying information in your question.
We will select several questions to answer at each webinar and also invite audience members to ask questions for the
second half of the webinar. Our team will follow up with information and resources by email if we are not able to respond to
your question during the webinar.
OEO uses Zoom as its webinar tool. Zoom will prompt you to download a tool to run it in your web browser.
OEO's services are free, confidential, impartial, and collaborative