Lunch and Learn: Developmental Disabilities and Homelessness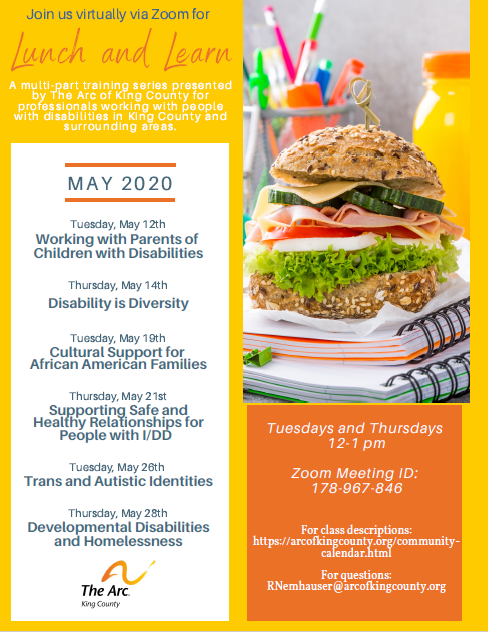 Join us virtually via Zoom for Lunch and Learn! A multi -part training series presented by The Arc of King County for professionals working with people with disabilities in King County and surrounding areas.
Topic: Developmental Disabilities and Homelessness
People with Developmental Disabilities are disproportionately represented in the homelessness system and are disproportionately at imminent risk of becoming homeless. Join this workshop to learn about the unique barriers that people with I/DD and their families and caregivers face in the housing/homelessness system, and additionally learn new ways to advocate for clients with developmental disabilities within these systems.
Tuesdays and Thursdays
12-1 pm
Zoom Meeting ID:
178-967-846
For class descriptions: https://arcofkingcounty.org/communitycalendar.html
For questions: RNemhauser@arcofkingcounty.org