Coffee and Conversation - Seattle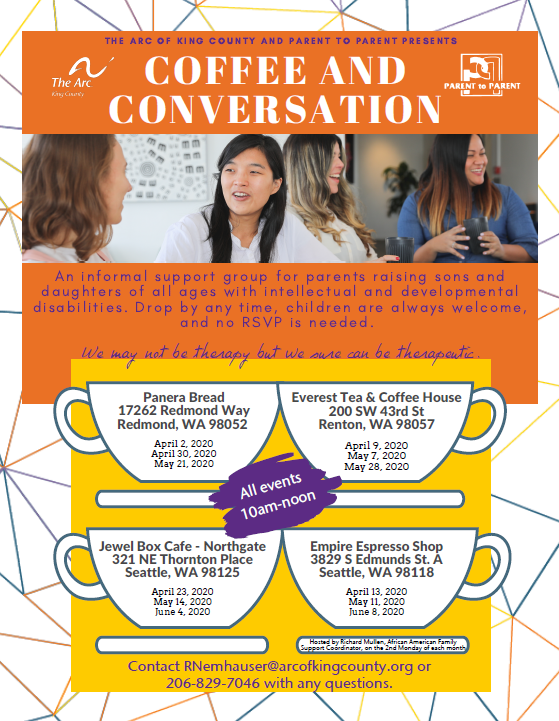 Sit down and relax with a hot cup of coffee, a delicious pastry , and some great conversation . You'll meet other parents who understand the highs, lows , myths and realities of raising a child with special needs . Drop by anytime, Children are always welcome, and no RSVP i s needed.
Hosted by Richard Mullen, African American Family Support Coordinator, on the 2nd Monday of each month
Contact RNemhauser@arcofkingcounty.org or 206-829-7046 with any questions.