Virtual Thriving on Two Spectrums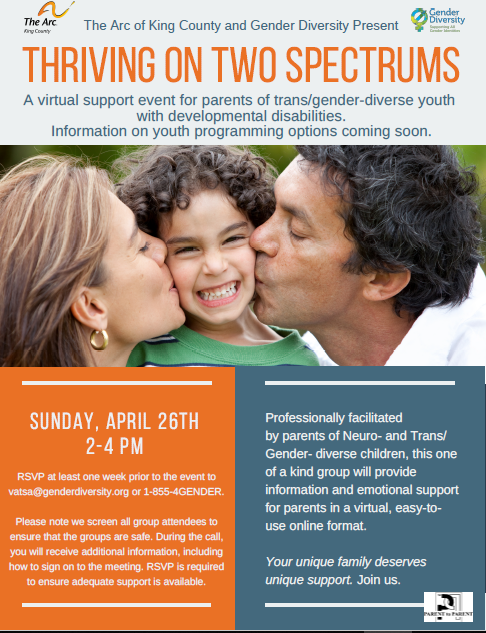 A virtual support event for parents of trans/gender-diverse youth with developmental disabilities.
Information on youth programming options coming soon
RSVP at least one week prior to the event to vatsa@genderdiversity.org or 1-855-4GENDER.
Please note we screen all group attendees to ensure that the groups are safe. During the call, you will receive additional information, including how to sign on to the meeting. RSVP is required to ensure adequate support is available.
Professionally facilitated by parents of Neuro- and Trans/Gender- diverse children, this one of a kind group will provide information and emotional support for parents in a virtual, easy-touse online format. Your unique family deserves unique support. Join us.