Coffee and Conversation: For All Parents and Caregiver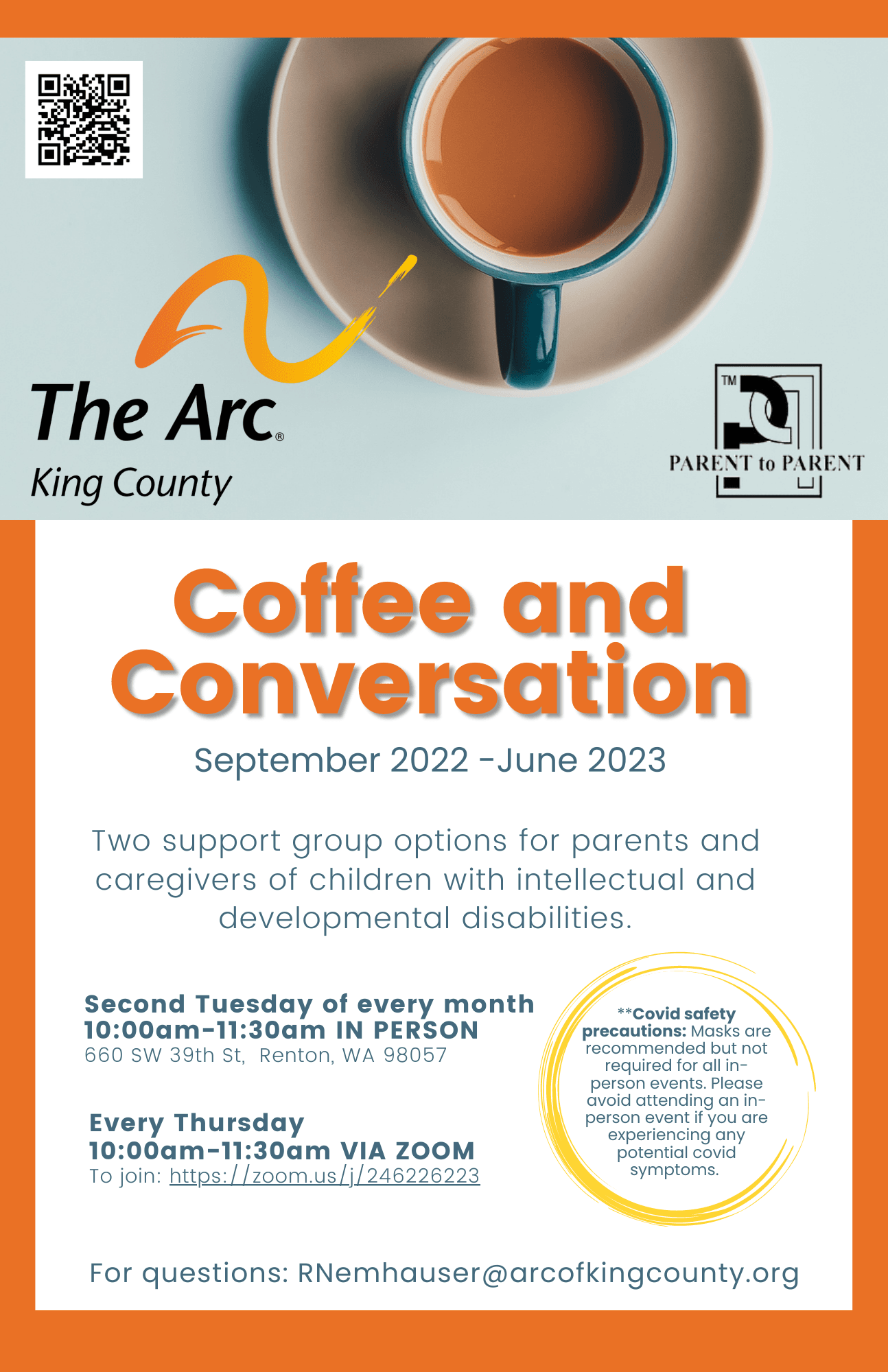 Two support group options for parents and caregivers of children with intellectual and developmental disabilities.
Second Tuesday of every month
10:00am-11:30am IN PERSON
660 SW 39th St, Renton, WA 98057
Every Thursday
10:00am-11:30am via zoom
To join: https://zoom.us/j/246226223
Host: Rachel Nemhauser
Rnemhauser@arcofkingcounty.org
**Covid safety precautions: Masks are recommended but not required for all in-person events. Please avoid attending an in-person event if you are experiencing any potential covid symptoms.
Sign-in information for all webinars can be found on our community calendar: https://arcofkingcounty.org/community-calendar.html
Contact RNemhauser@arcofkingcounty.org or 206-829-7046 for more information.
Para obtener información sobre los grupos de apoyo en español:
pgonzalez@arcofkingcounty.org
o (206) 829-7027
[Image description: A turquoise mug of coffee sits on a cream-colored dish with a light blue background. The flyers text is blue and orange.]