The issues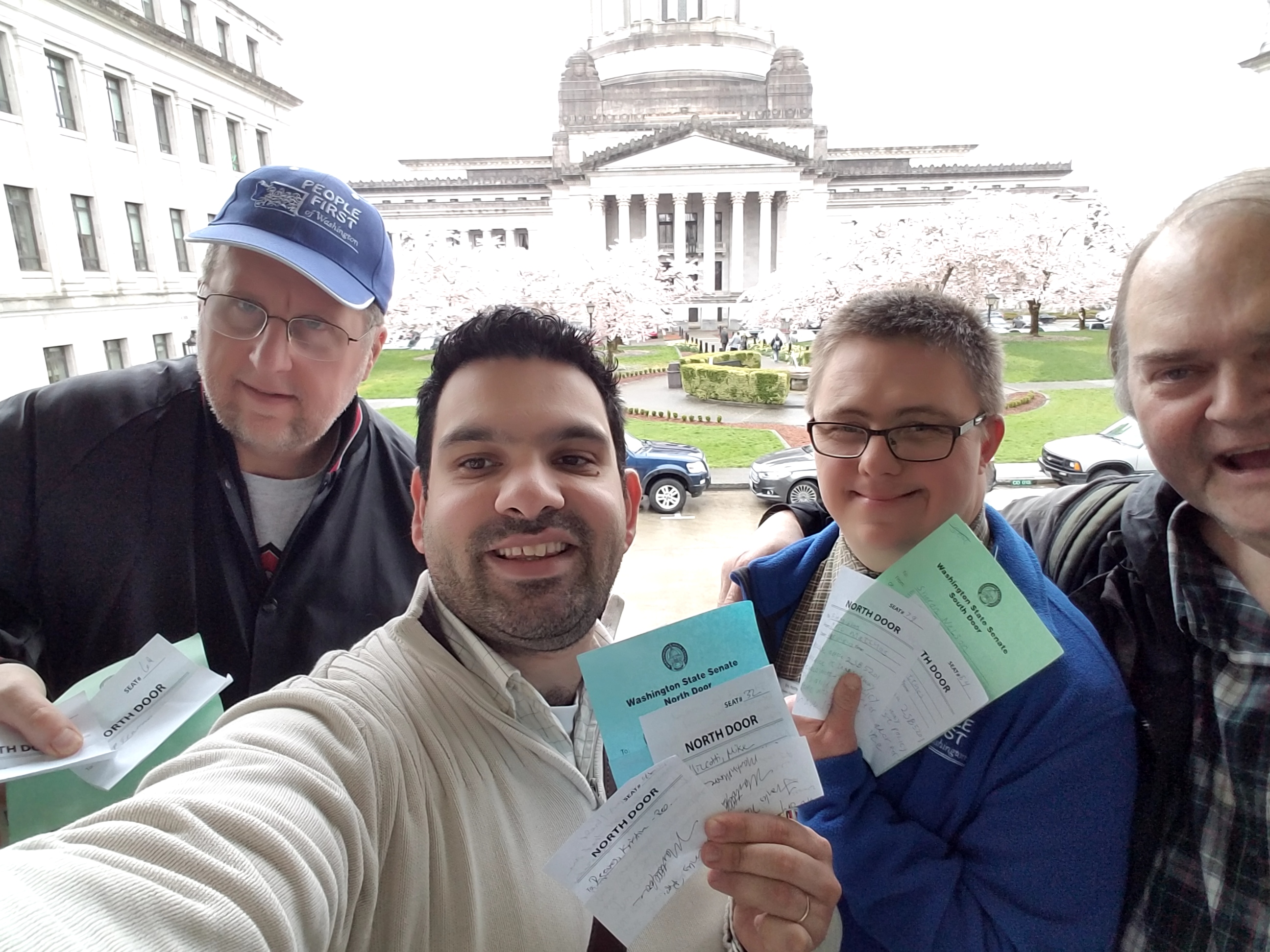 The Arc of King County is part of The Arc's national network and engages in policy development at the local, state and federal levels. Our work is guided by positions taken by The Arc nationally in the areas of quality of life, civil rights, life in the community, and systems change. You can explore The Arc's positions here.
Locally, we work with coalitions to amplify our work.
We work on early learning issues with the Early Learning Action Alliance, staffed by the Children's Alliance.
We work on housing issues with the Washington Low Income Housing Alliance. You can read about priority housing issues here.
We work with The Arc of Washington on civil rights, community access and inclusion, and health and human services issues. The Arc of Washington, in turn, works with advocates and organizations to promote community-based services. Each year they compile a Legislative Notebook on priorities and data. You can access the 2020 Legislative Notebook here.
We work on K-12 and special education funding and policy issues with Investing in Student Potential. This new coalition advocates for designing systems to give every learner what they need, when they need it. You can read legislative priorities for students with disabiltiies here.
Finally, we work with the King County Board for Developmental Disabilities, alongside other community groups, to draft state legislative recommendations. While these are not formally adopted by our board, they align with positions taken by The Arc and reflect the concerns we hear from our members and disability rights allies. You can read about the 2020 recommendations below.
2020 Priorities - King County Board for Developmental Disaiblities