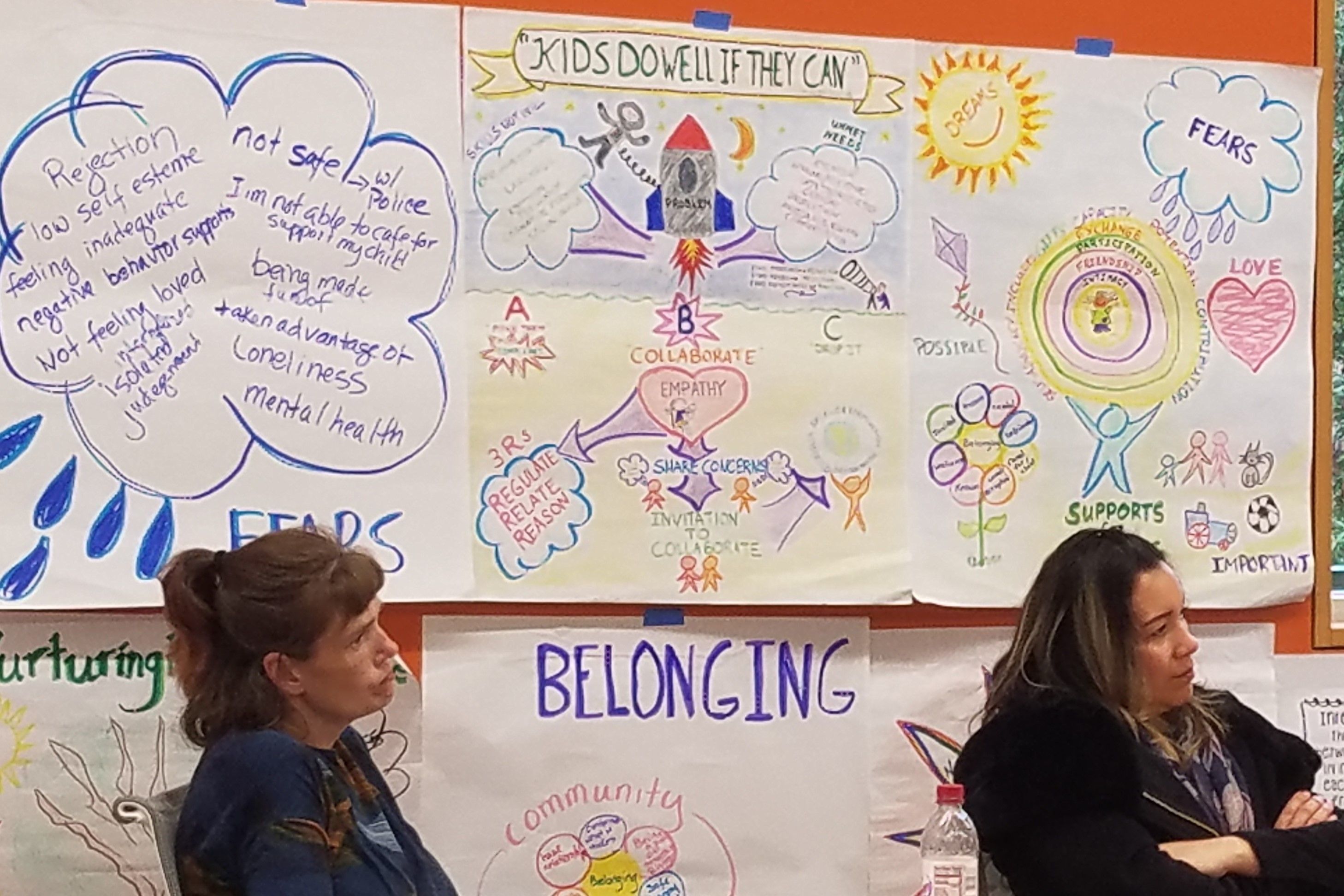 The Inclusion Academy
For parents (and allies) of children 2 to 5 to promote inclusive learning and disability equity
"They aren't ready for us" is something we hear often from parents. This opportunity is about changing that. The Inclusion Academy takes cohorts through a series of classes to learn about inclusive early learning and disability equity, and then supports participants as they apply their learning through community projects and advocacy opportunities.

OUR GOAL: Give community members the information they need to support and advocate for young children AND a structure to practice and pursue disability activism.

OUR PHILOSOPHY: Disability is a type of diversity, and whether children with disabilities or developmental delay reach their potential is linked to how society responds to and nurtures them. So let's make sure society prioritizes inclusion and equity.

The Inclusion Academy is grounded in the science of early childhood development and the legal and research basis for inclusive learning. It is a Best Starts for Kids Innovation Fund pilot and a portfolio project of Frontiers of Innovation, the research and development arm of Harvard's Center on the Developing Child. 

CLASS TOPICS: The developing brain and what children need to thrive; disability is diversity; the case for inclusion; your child's rights; early learning options; defining quality; Universal Design for Learning and inclusive practices; how change happens; and more! 

ADVOCACY SKILLS: Listening, analysis, messaging; vision planning; policy development; data mining; collaboration; and community building.

TIME COMMITMENT: Six to nine months. The first three to four months are focused on weekly learning. After that depends on how you want to apply your learning.
Contact Ramona Hattendorf, Director of Advocacy, for information. rhattendorf@arcofkingcounty.org
Cohort 1 – launched Fall 2019
Cohort 2 – launched Spring 2020
Cohort 3 – launched Fall 2020
Cohort 4 – launched Spring 2021
INCLUSION ACADEMY NETWORK: Cohort participants, to access recordings, handouts, discussions, and more please visit our private class website.