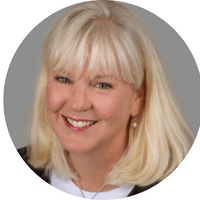 Terry Pottmeyer, JD
Interim Executive Director
Terry Pottmeyer is a graduate of Third Sector Company's Interim Executives Academy and offers more than 25 years of nonprofit leadership experience in youth-centered education and social services organizations. Most recently, Terry completed a successful engagement as the Interim Executive Director at Atlantic Street Center, an award-winning agency that provides wrap-around services including education, family support, and behavioral health counseling to the low-income minority populations of King and Pierce Counties. She currently serves as an Executive Advisor to the Interim Executive Director at Community School of West Seattle.
Terry spend much of her nonprofit career working at Friends of Youth, a human service agency responding to the needs of homeless and foster youth in East King County while also providing behavioral health services to the school district communities of Snoqualmie Valley, Riverview and Issaquah. She served as the Chief Program Officer, Chief Operating Officer, then President and CEO. Terry is also the founder of Brave Commitments, a collaboration of 40+ not for profit organizations that are working to stabilize the youth human service sector through new ways of doing their work, the articulation of an innovative youth system that better delivers on a shared mission, and advocating for full funding of government contracts.
CAREER HIGHLIGHTS
• As Interim Executive Director of Atlantic Street Center, assessed the organization's needs, oversaw day to day operations and supported the Board in a successful search and selection of the next permanent Executive Director.
• As the President and CEO of Friends of Youth, completed a $7M Capital Campaign in two years, created seven new facilities to support at risk and homeless youth, launched three new major programs to support youth, grew agency budget from $8M to $17M, and implemented electronic medical records system in compliance with ACA and transitioned to internal billing for counseling services.
• As a Board Trustee of the Puget Sound Educational Service District (PSESD) Learning Communities Foundation, currently serves children, youth and families in the Greater Seattle area to create sustainability for Educare Seattle, a school which is part of a growing national network working to advance quality in early learning.
• As an elected member of the PSESD, District 3 Board of Directors, provided governance and support to the PSESD to ensure success for each child, eliminate the Opportunity Gap by 2020, and become an antiracist organization.
PROFESSIONAL WORK EXPERIENCE
• Principal, Cultivate Consulting, Seattle, WA • Interim Executive Director, Atlantic Street Center, Seattle, WA
• President and CEO, Friends of Youth, Kirkland, WA
• Chief Operating Officer, Friends of Youth, Redmond, WA
• Chief Program Officer, Friends of Youth, Redmond, WA • City Council Member, City of Mercer Island, Mercer Island, WA
• Interim Executive Director, Attain Housing, Kirkland, WA
• Board of Directors, Puget Sound Educational Service District, District 3, Puget Sound, WA
• Executive Director, UrbanArtworks, Seattle, WA
ADDITIONAL EXPERIENCE
• Member, Children & Youth Advisory Board, King County, WA • Member, Youth Action Plan Task Force, King County, WA
• Member, Health & Human Services Transformation Plan, King County, WA
• Board Treasurer, PSESD Learning Communities Foundation, Puget Sound, WA
• Board Member, Eastside Human Services Forum, East King County, WA
• Trustee, Washington State Bar Foundation
• Board President, Atlantic Street Center, Seattle, WA
• Board President, Mercer Island Youth and Family Services Foundation, Mercer Island, WA
• Board President, Mercer Island School Board, Mercer Island, WA
• Small Business Owner, Wysterrya Garden Design
• Attorney: Research and legal writing on assorted topics, primarily property rights and condominium law
• Legal Writer: Butterworth Legal Publishers, Redmond, Washington; researched Oregon statutes and wrote annotations for a new publication of the Oregon code
EDUCATION AND CERTIFICATIONS
• JD Degree, University of Washington School of Law, Seattle, WA
• BA, Cum Laude, University of Washington Foster School of Business, Seattle, WA
• Member, Washington State Bar Association
• Certificate in Interim Executive Leadership, Interim Executives Academy, Third Sector Company, Seattle, WA