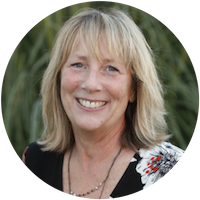 Stacy Dym (Gillett)
Executive Director
Serving since 2015
Stacy Dym has a 30-year history in the disability rights field and is currently the Executive Director of The Arc of King County.  She previously worked for Governor Inslee as the Washington State Education Ombuds, resolving complaints across the state regarding public education. Prior to her policy and legislative work in education, Stacy worked at the Dussault Law Group, specializing in litigation support and mediation to assist families and educators to understand the Individuals with Disabilities Education Act (IDEA) and student civil rights under Section 504 of the Rehabilitation Act.
Early in her career, Stacy was a special education teacher and worked at the Disability Law Center of Alaska for 8 years as an advocate managing a statewide caseload of cases and complaints on behalf children and adults with disabilities. Stacy is also a trained mediator. She has served on a variety of nonprofit boards and committees to address the needs of individuals with disabilities in educational and community settings. She is well known in our state for her legislative advocacy in the areas of special education and developmental disabilities, including "Kevin's Law" and ensuring funding for supported employment, community-based services, self-advocacy programs and parent-to-parent resources.
She is currently a member of the Advisory Committee to the University of Washington Center for Excellence in Developmental Disability, and most recently served on the Washington State Disability Task Force. She has presented on a wide variety of special education, civil rights, and advocacy topics to parent groups, teachers, and other education professionals and has been a guest speaker at WSTLA Teachers Law Conference, University of Washington School of Law and Seattle University Law School classes and university level teacher training courses.  She co-authored  "A Legal Guide for Families and Educators", and has contributed to numerous articles for state and national conferences, public information brochures, newsletters, and manuals. Stacy is a sibling and co-guardian for her sister with a developmental disability.