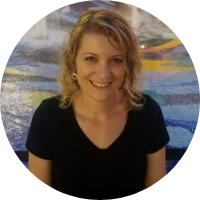 Dana Brickham
Associate Professor & Clinical Coordinator, Graduate Program in Rehabilitation Counseling, Western Washington University
Director since 2019
Dr. Dana Brickham's passion involves helping people with disabilities lead their best life possible. She completed her Ph.D. in Rehabilitation Psychology at the University of Wisconsin, Madison and has been listed as a Certified Rehabilitation Counselor for 15 years. She currently works as an Associate Professor and the Clinical Coordinator at Western Washington University (Everett) for the Graduate Program in Rehabilitation Counseling. She was recently the Interim Associate Director for the University of Washington Employment Program for people with I/DD.  
Some of her experiences working to help people with intellectual and developmental disabilities include: post-doctoral fellow at the Neurodevelopmental Disabilities Clinic, UW Madison; pediatric neuropsychology doctoral intern; supported employment—job developer and employment specialist with contracts from the Division of Vocational Rehabilitation and Developmental Disabilities Administration; psychology intern for a short and long term residential center; counselor for an alternative school for children with I/DD to support students to re-enter public school.     
Dana's passion also involves working with people to integrate self-care, mindfulness, and cultural humility practices into their life, as well as the lives of the people that they work with. She has presented at numerous conferences in these areas including the National Council on Rehabilitation Education (NCRE), the American Psychological Association Conference, the National Conference on Race and Ethnicity in Higher Education (NCORE), the Resilient Intellectuals Seeking Equity (RISE); and was an invited guest speaker to the International Association of Rehabilitation Professionals-State of Washington Chapter, Hero House Bellevue, and NCRE. 
She loves yoga, hiking, baking, candy-making, helping people and animals, and spending time with her family.