The Arc of King County: Healthy Relationships Program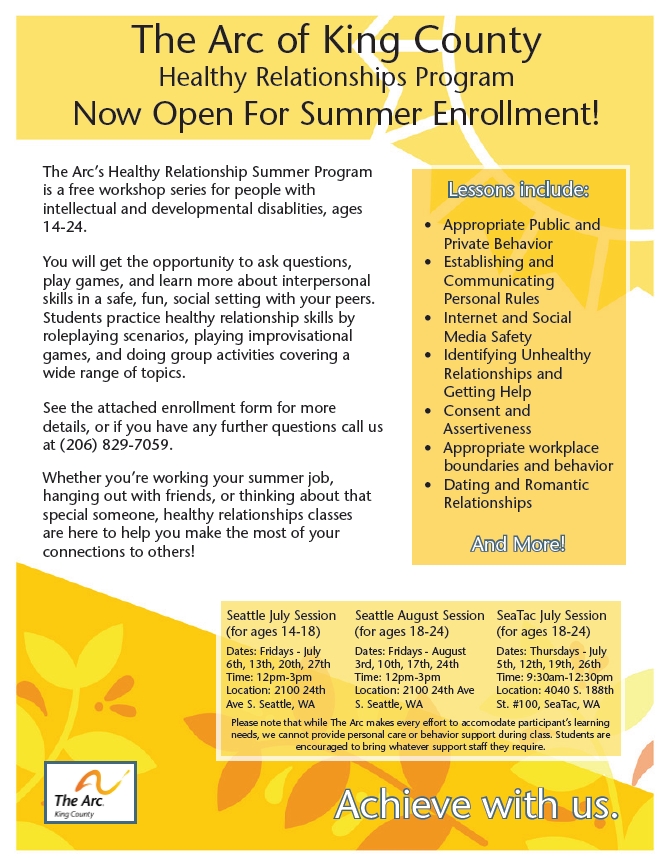 Do you know a young person with an intellectual or developmental disability who wants to learn more about safe and healthy relationships? The Arc of King County is offering Healthy Relationships Summer Classes for youth ages 14-24. This FREE 3-hour program runs once a week for four weeks, and is being offered in Seattle and SeaTac.
Some topics include:
• Establishing and Communicating Personal Rules
- Appropriate Public and Private Behavior
• Internet and Social Media Safety
• Identifying Unhealthy Relationships and Getting Help
• Consent and Assertiveness
• Appropriate workplace boundaries and behavior
• Dating and Romantic Relationships
Please see attached flyer and enrollment form for more information! Please send us completed enrollment forms and any questions!