Let's Talk: Professionally facilitated conversation between parents and grandparents of children with disabilities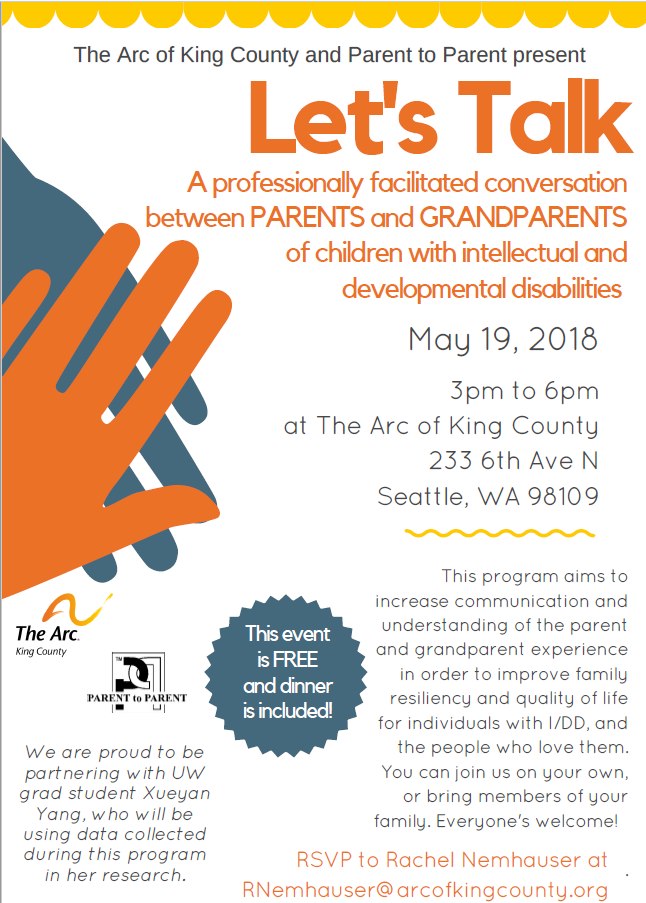 This program aims to increase communication and understanding of the parent and grandparent experience in order to improve family resiliency and quality of life for individuals with I/DD, and the people who love them.
You can join us on your own, or bring members of your family. Everyone's welcome!
This event is free and dinner is included!