Smooth Talkers - South King County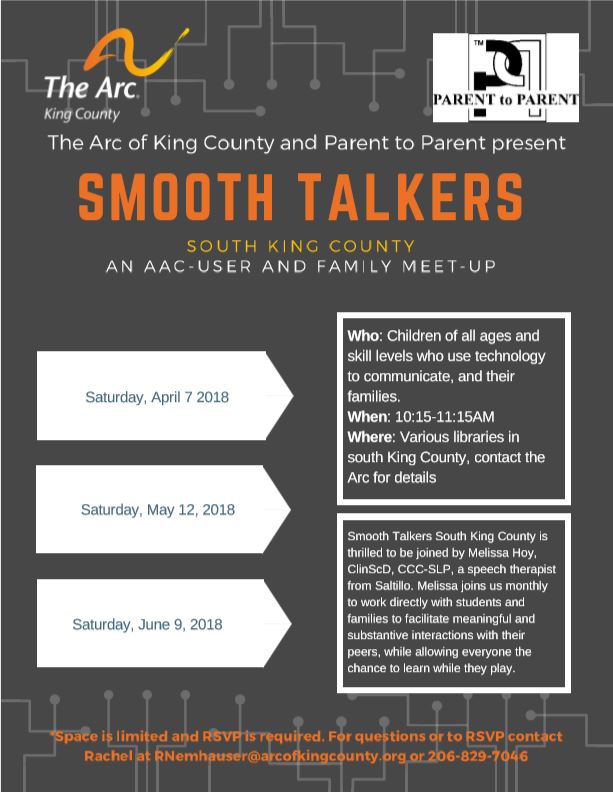 Who: Children of all ages and skill levels who use technology to communicate and their families.
Smooth Talkers South King County is thrilled to be joined by Melissa Hoy, ClinScD, CCC-SLP, a speech therapist from Saltillo. Melissa joins us monthly to work directly with students and families to facilitate meaningful and substantive interactions with their peers, while allowing everyone the chance to learn while they play.