Creating Connections, Let's Talk - Medicaid Waivers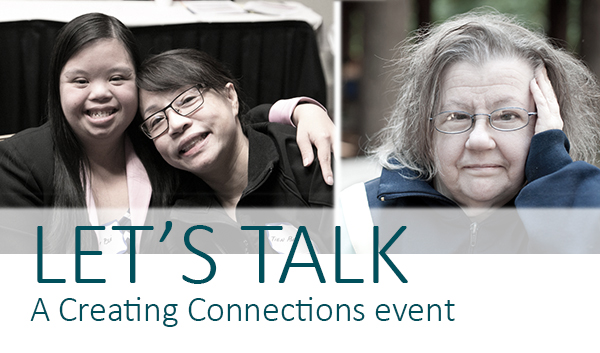 So, what's working?
The state legislative session just wrapped up and we want to hear about your experiences with developmental disability services. Should the state be doing anything different? Are you getting what you need? Do you even know what a "waiver" is? We want to hear it all! Your feedback helps us work with legislators to protect and improve the Medicaid safety net.
(Hint: If you or a loved one get services such as employment or residential support, skilled nursing, or environmental adaptations through the state Developmental Disabilities Administration you are enrolled in one of the state's Medicaid home and community based waivers. The biggest ones are Individual and Family Services; Basic Plus; and Core. The "waiver" refers to waiving access to institutional care in favor of care in the community.)
Please note: This event is a listening session to hear about your experiences. We are hosting a separate Access event May 19 to review Medicaid waiver services, provide updates, and explain how to apply.
The Creating Connections series is produced by the outreach team at The Arc of King County. Everyone is welcome and events are always free. We meet monthly in Federal Way, Bellevue and Seattle.