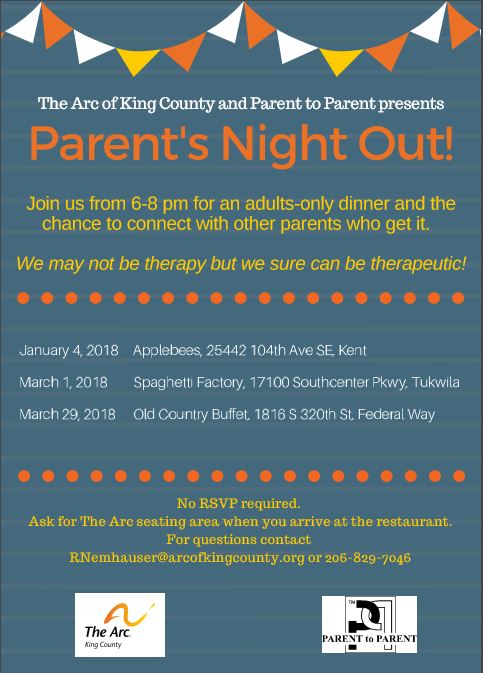 The Arc of King County and Parent to Parent presents
Parent's Night Out!
Join us from 6-8pm for an adults-only dinner and the chance to connect with other parents who get it.
We may not be therapy but we sure can be therapeutic!
No RSVP required.
Ask for The Arc seating area when you arrive at the restaurant.