Telling Your Story with a Purpose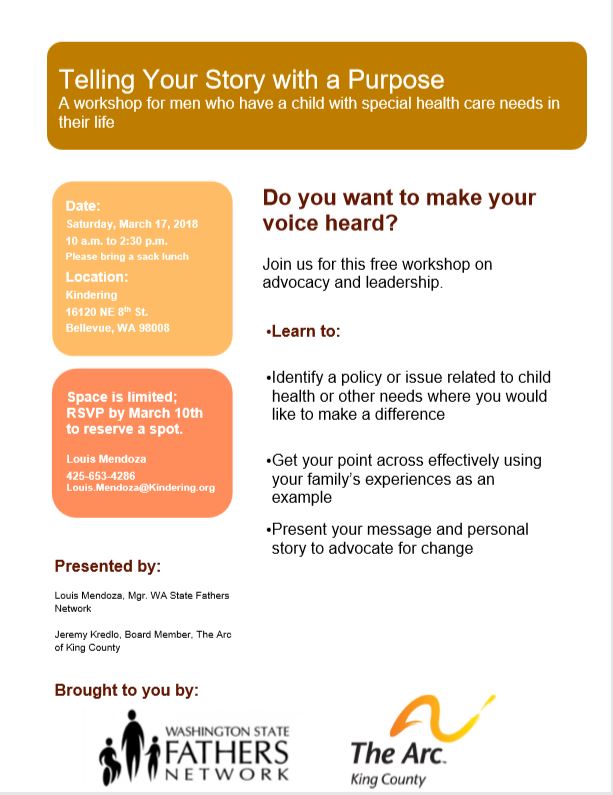 Telling Your Story with a Purpose A workshop for men who have a child with special health care needs in their life.
Do you want to make your voice heard?
Join us for this free workshop on advocacy and leadership.
Learn to:
- Identify a policy or issue related to child health or other needs where you would like tomake a difference.
- Get your point across effectively using your family's experiences as an example
- Present your message and personal story to advocate for change.
Space is limited: RSVP by March 10th to reserve a spot.