Advocacy Day: Take Notes!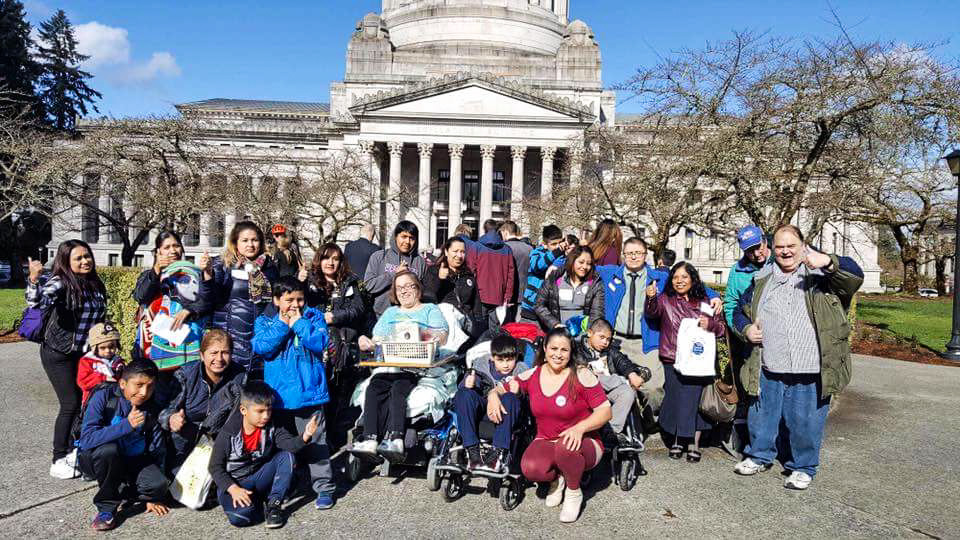 Every Wednesday, January 24 through March 7, is Advocacy Day for The Arcs in Washington. Each week has a different theme, but you can engage with legislators on any issue you want.
The theme for March 7, 2018, is Take Notes!
As the session is coming to a close, legislators are spending most of their time on the House or Senate floor voting on bills. You still have a huge job to do! Many bills never get a chance to be voted on, not because they aren't important, but because there is not enough time to vote on all of them. You can help move your bills up in importance by sending notes in to your legislator while they are on the floor. We can help!
We will meet at United Churches of Olympia, 110 11th Ave SE, Olympia, WA 98501, at 10 am for a briefing before heading to the Capitol Campus.
Times noted for this event are typical for attendees; you can come as early or stay as late as you want.
See below for website links to daily legislative agendas and floor session, and legislator contact information.