Advocacy Day: Self-Advocacy and Disability Pride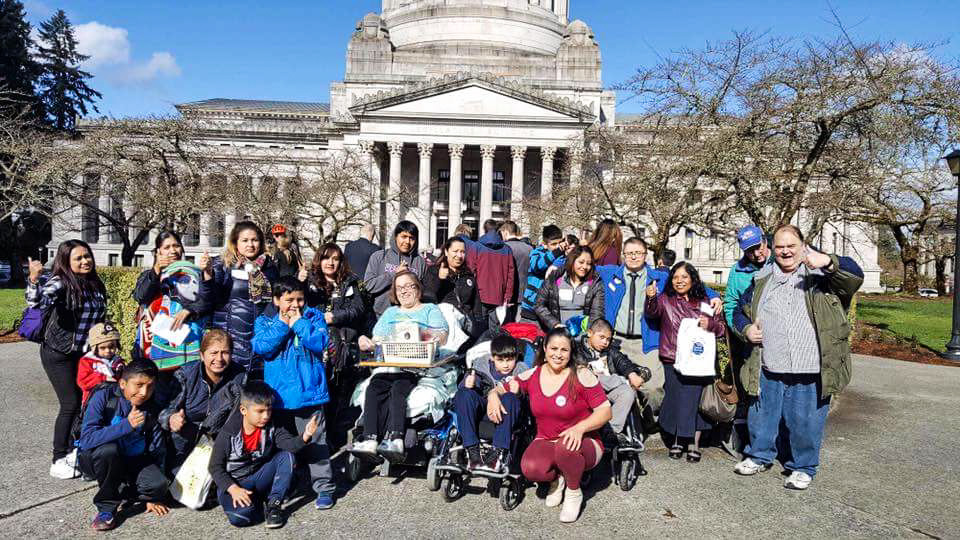 Every Wednesday, January 24 through March 7, is Advocacy Day for The Arcs in Washington. Each week has a different theme, but you can engage with legislators on any issue you want.
The theme for January 31, 2018, is Self-Advocacy and Disability Pride. Self-advocates will lead the way on issues for the 2018 session that help them live in their community as independently as possible and show their pride in being valued members of society.
We will meet at United Churches of Olympia, 110 11th Ave SE, Olympia, WA 98501, at 10 am for a legislative briefing before heading to the Capitol Campus.
Times noted for this event are typical for attendees; you can come as early or stay as late as you want. We encourage you to attend a hearing or work session while you are in Olympia. You should also plan to stop by the offices of your state representatives and state senator to let them know what bills you support.
See below for website links to daily legislative agendas and legislator contact information.
Please note: Hearing agendas can be updated daily, with bills being added or dropped at the last minute.
NOTE: If you want to request a meeting with your elected leader, you MUST request it in advance, typically 2 or more weeks ahead of time. Availability of legislators to meet one-on-one with constituents during the legislative session is limited, though staff may have more flexibility. If they can't meet, ask if there is a town hall that they are hosting. This is another great way to connect.