SKILLS: How to Tell Your Story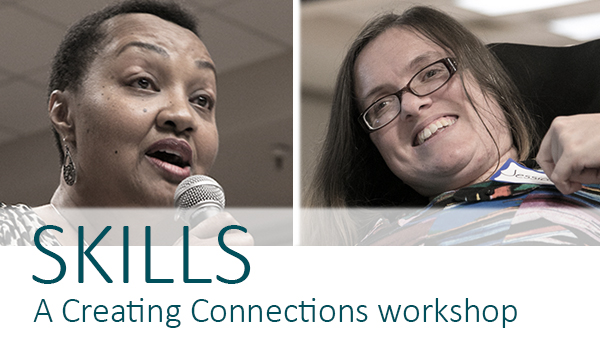 NOTE: This is a new time, date and location. This event was originally scheduled for January 20 at Ryther in North Seattle.
Hearing personal stories can move people to action or help them understand a situation better.
In this workshop you will hone your story-telling skills and adapt them for different audiences and purposes. We will role play various scenarios, then we will use the group to evaluate and coach each other.
Who should come? Anyone who wants to see something changed and has a personal story that could help people understand the issue.
BONUS UPDATE: We will be doing a state legislative update immediately following the class. We hope you can stay and learn about legislation that is moving forward after key cut-off dates.
This event is part of our Creating Connections series, produced by the outreach team at The Arc of King County to support the advocacy of the King County Parent and Family Coalition, Parent to Parent, and other groups facilitated by The Arc that support and connect family members, activists with disabilities, and professionals. Anyone interested in understanding and navigating the systems that support people with intellectual and developmental disabilities is welcome.
NEXT UP: We will be exploring "Behavior Supports and Mental Health" in our February Creating Connection events.
Monday, February 12, in Federal Way: SKILLS: Taking the initiative with De-Escalate Washington.
Tuesday, February 13, in Bellevue: LET'S TALK: The intersection of DD, Behavior and Mental Health.
Saturday, February 17, in North Seattle: ACCESS: Behavior Support Services (a status update on changes in Medicaid waiver services)